Sterling Silver: Revisited
As human beings, we have an innate connection to nature. We find beauty and solace in the natural world around us. For me, this connection has been the driving force behind my love for creating nature-inspired jewelry out of sterling silver. In this article, I wanted to share a little bit about why I love working with sterling silver and show you a few photos of our newest designs.
Sterling silver works incredibly well as a medium for creating my nature-themed pieces due to its durability, versatility, and timeless beauty. It is a highly malleable material that can be easily shaped and molded into intricate designs that mimic the shapes and textures found in my garden and in the woods. As a result, sterling silver's subtle, understated elegance perfectly complements the natural beauty that inspires my work! Additionally, sterling silver is a sustainable material, making it an environmentally friendly choice for jewelry makers like me who want to create beautiful pieces without harming the planet. Overall, sterling silver's unique combination of durability, versatility, and beauty makes it an excellent choice for creating nature-inspired jewelry that celebrates the wonders of the natural world.

Sterling silver is strong, beautiful, and resilient.

Eco-friendly alloys like sterling silver are an excellent way to celebrate nature.

Many of the sterling silver pieces in our collection feature accents made from other natural materials like turquoise, Larimar, and sand.

Sterling silver designs are widely considered an excellent choice for wearers with sensitive skin.

Our sterling silver designs offer a striking, polished accent for almost any look.
In tinkering around with my designs, I could clearly see that the bright, beautiful finish of sterling silver would make the perfect backdrop for designs in our Landscapes Collection. Each pendant in this collection depicts a stunning scene from nature, displaying the captivating landscapes of the Brandywine Valley. I particularly love how sterling silver complements the natural accents I incorporate, such as turquoise and sand. The vibrant hues of turquoise stand out beautifully against the silver, while the earthy texture of sand adds a unique and authentic touch that is reminiscent of the banks of the Brandywine River. With sterling silver as my medium, I can capture the very essence of the Brandywine Valley, transporting wearers to the serene and awe-inspiring scenes that make this place so special. These pendants become wearable pieces of art, allowing individuals to carry a piece of this natural beauty with them. Browse our collection today!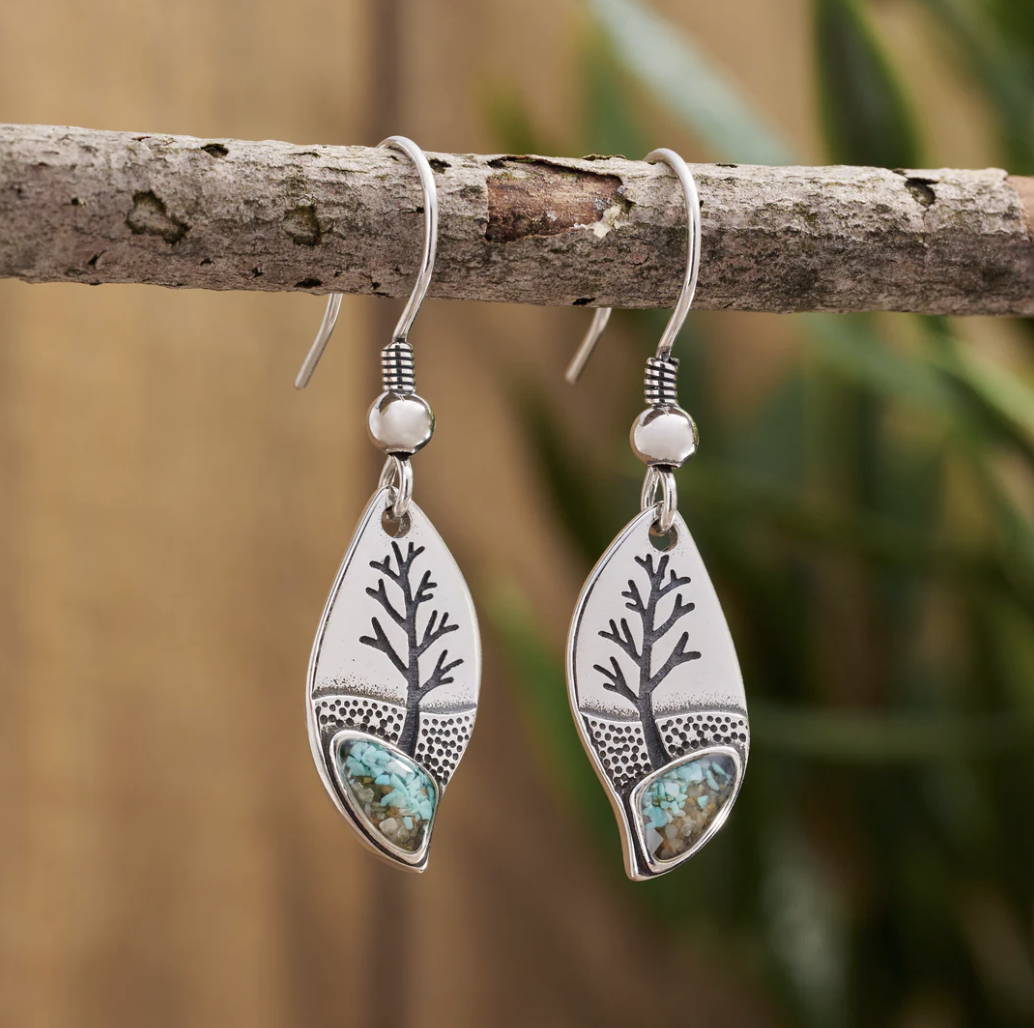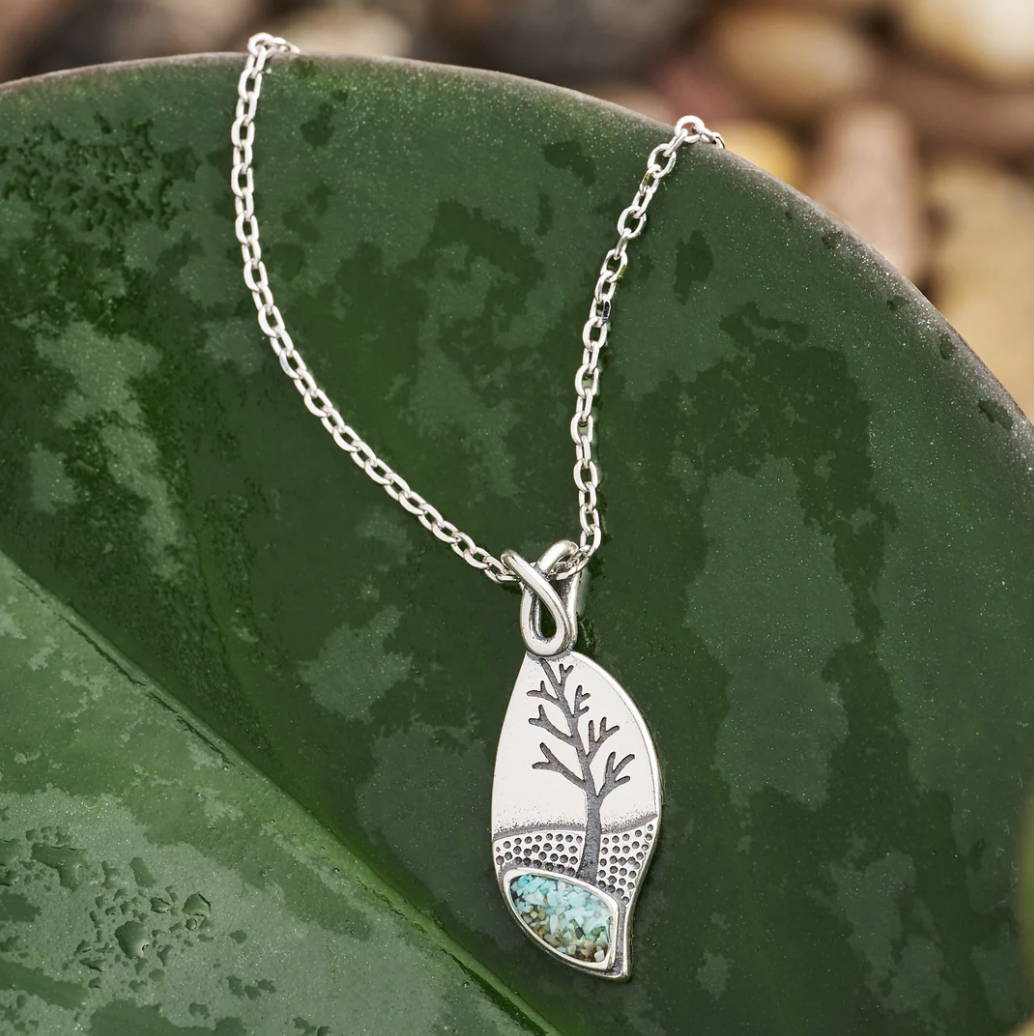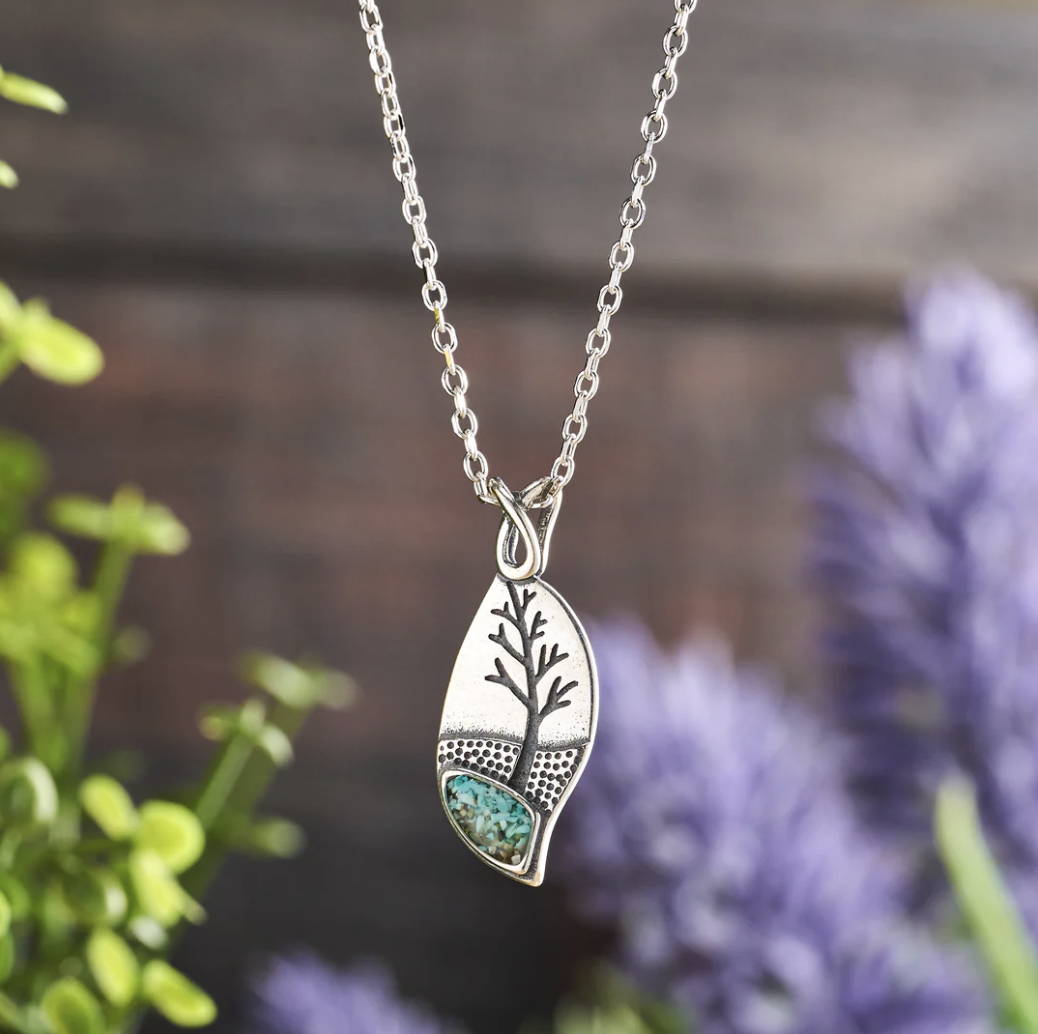 Working with sterling silver has allowed me to capture the whimsy of our region's plants in my most recent botanical designs. Silver's bright finish echoes the vibrant colors and beautiful aesthetic of nature's growing things, and its malleable texture makes it easy to create soft, elegant plant-inspired designs that mimic the beauty of the outdoors. I have recently been exploring a range of designs: traditional flowers like the daisy, plants that have gone to seed like the puffy dandelion, and even the robust and colorful toadstool all feature in my Sterling Silver Collection. In addition to these keepsakes, I am looking forward to adding even more botanical designs to my collection. Be sure to explore our Sterling Silver Collection often!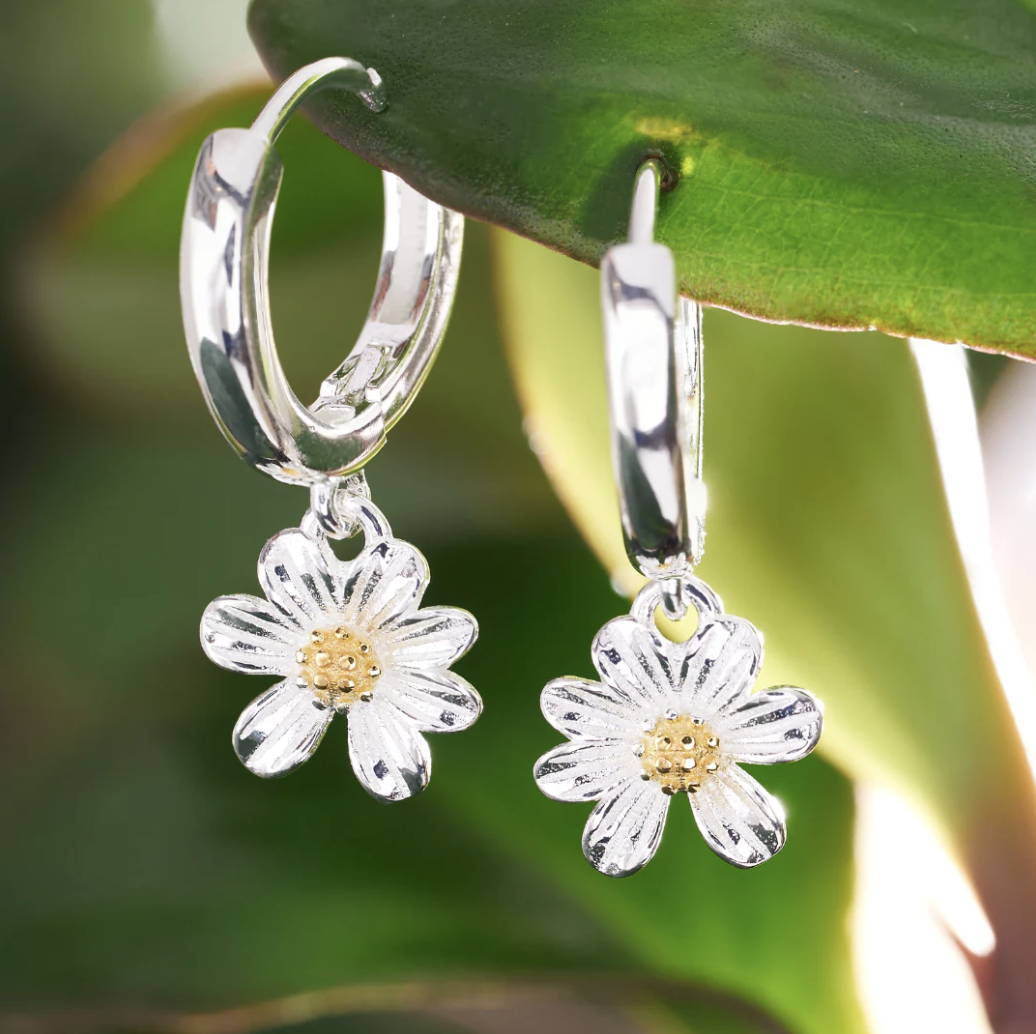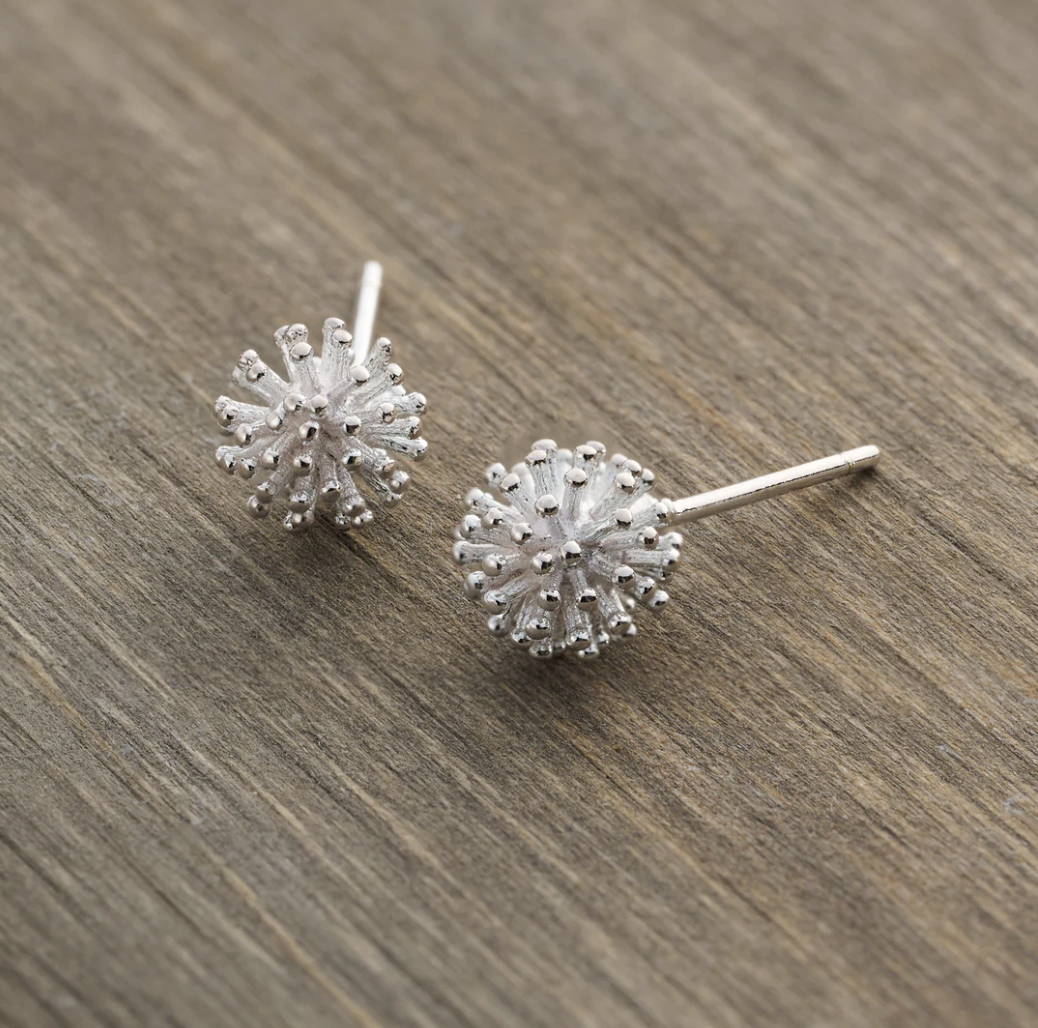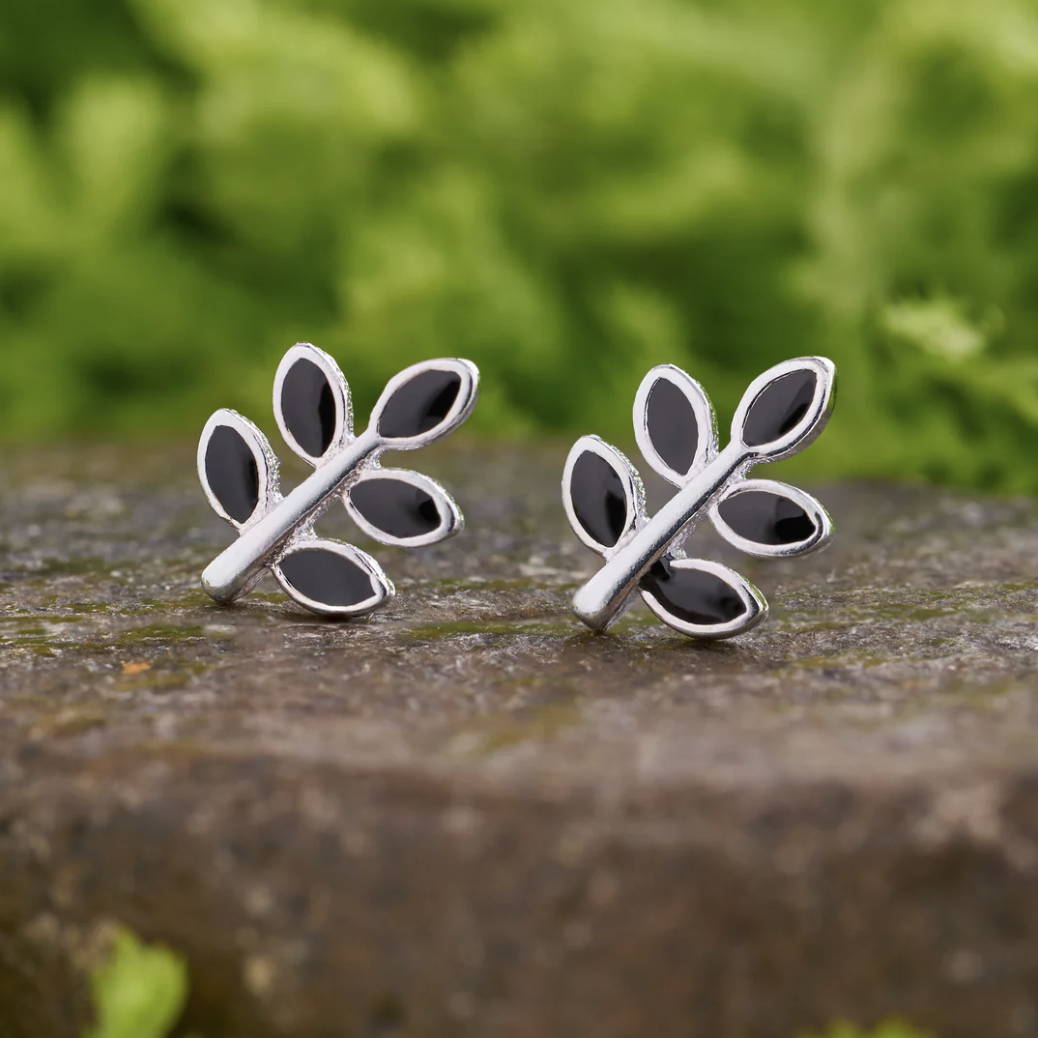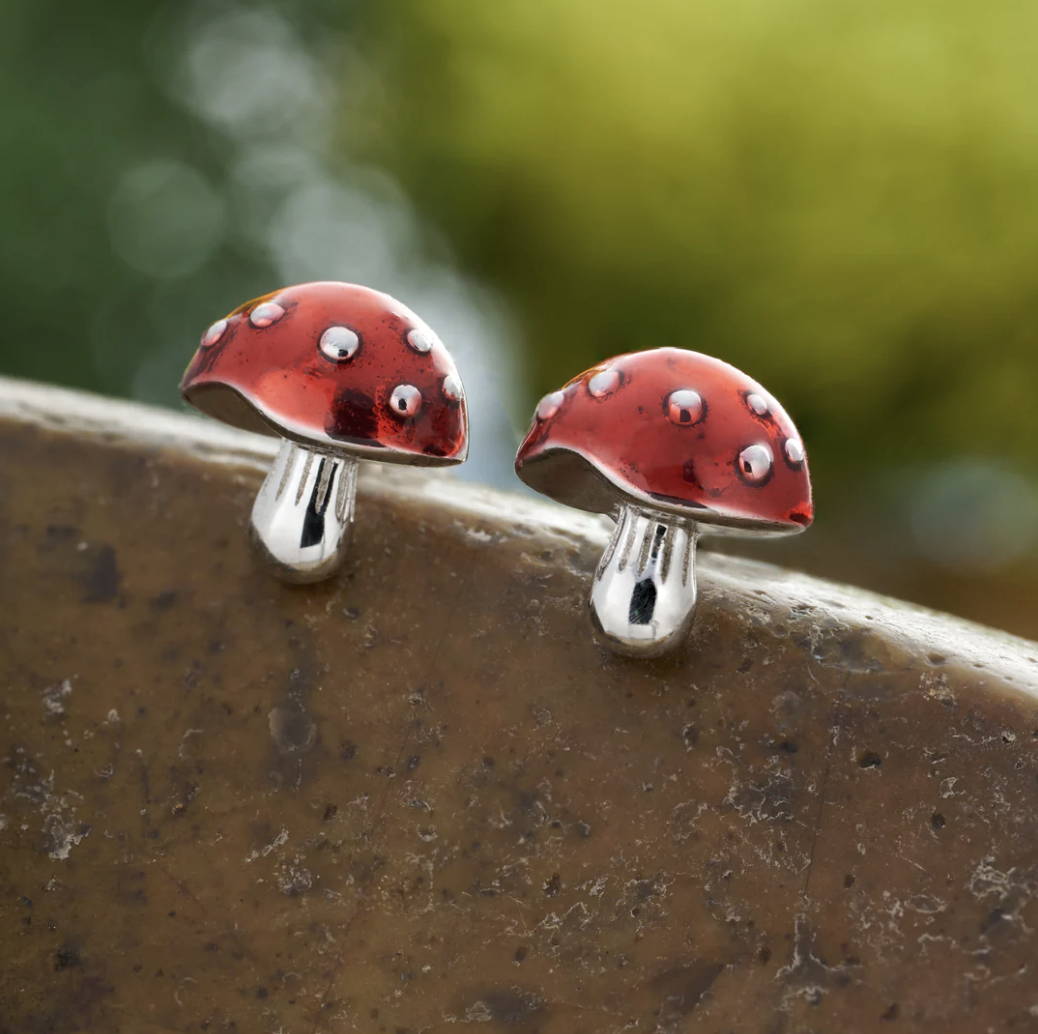 On my walks in the woods, I am always inspired by beauty of the evergreen and deciduous trees towering above me. In exploring tree designs and leafy concepts, I have found that sterling silver really is ideal for this kind of jewelry making. Sterling silver has a natural luster and rustic beauty that complements the essence of the leaves and trees I see on my hikes! Because it is such a fine, lightweight material, it allows me to create intricate designs that capture the fine details of each natural element. I especially appreciate durability of sterling silver; its strength means that jewelry made with this material can be worn frequently (even on daily walks or long hikes in the woods) without losing shine or shape. Overall, the beauty and versatility of sterling silver make it an excellent choice for creating leaf and tree-themed jewelry that celebrates the beauty of the natural world.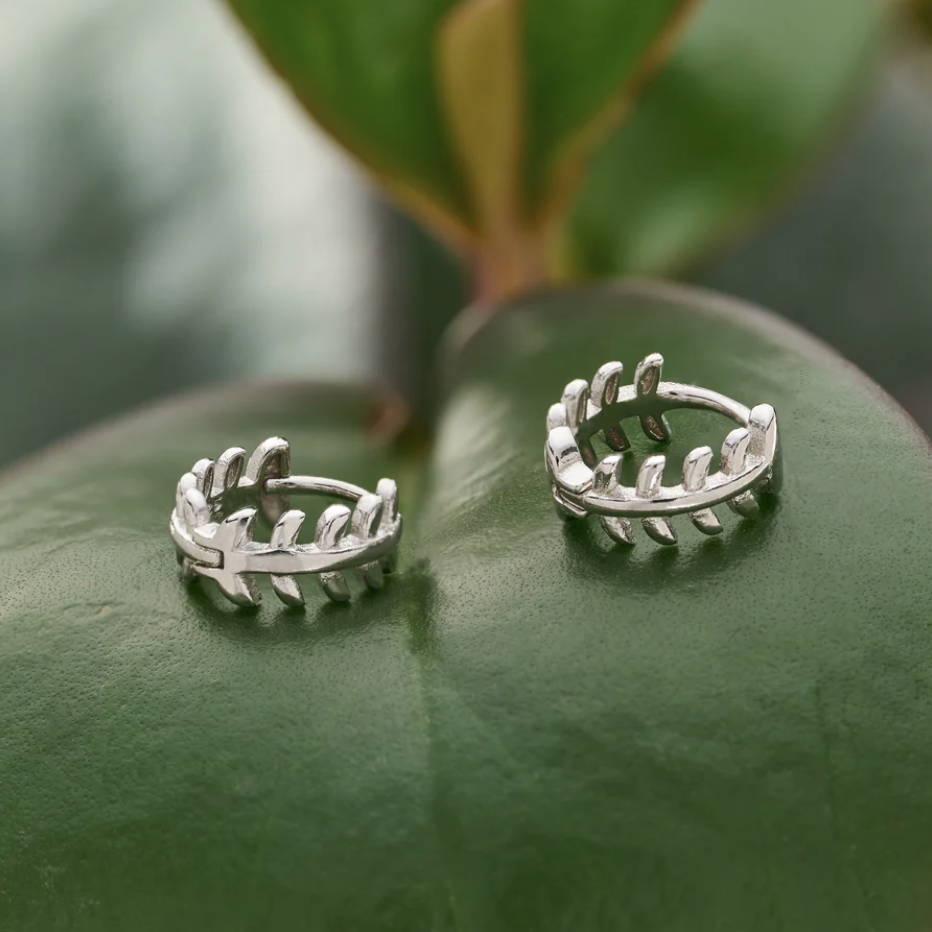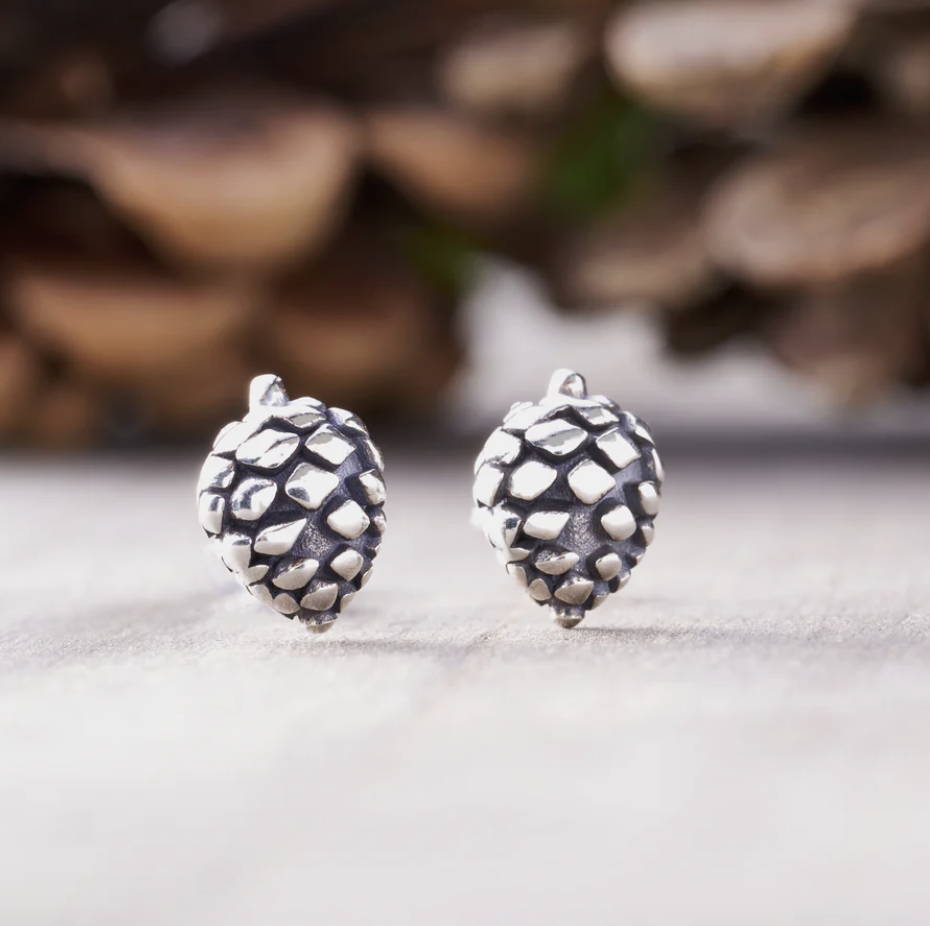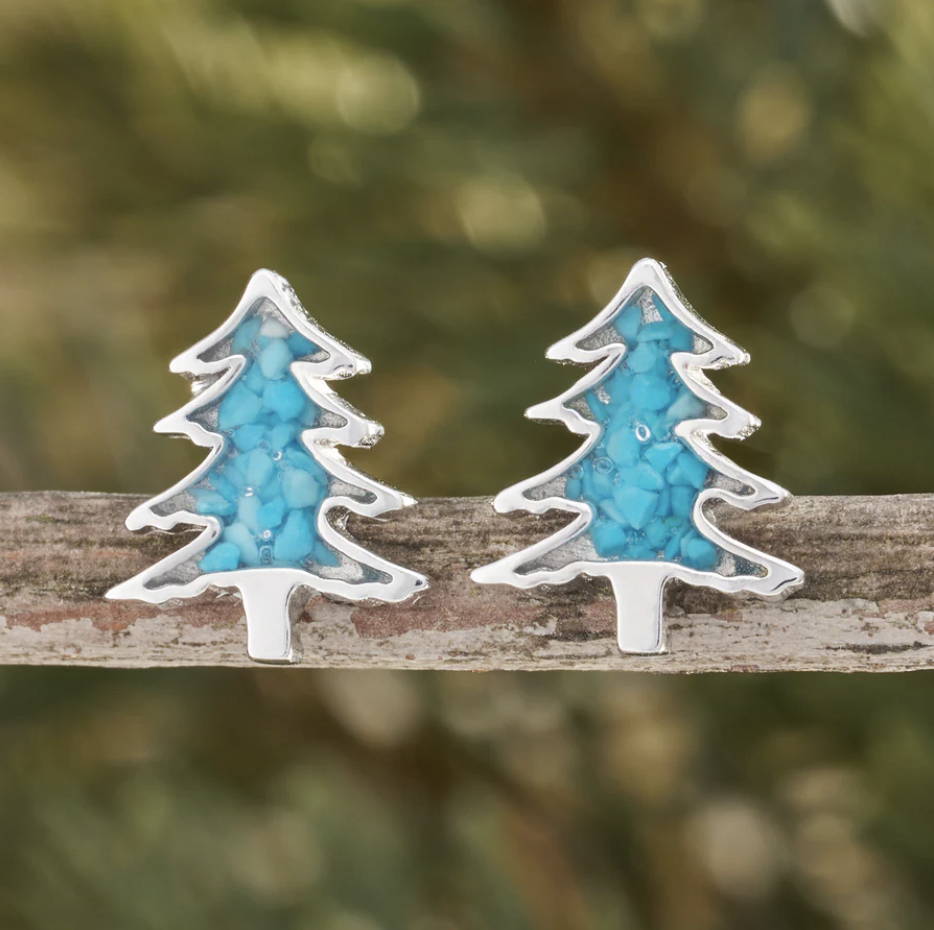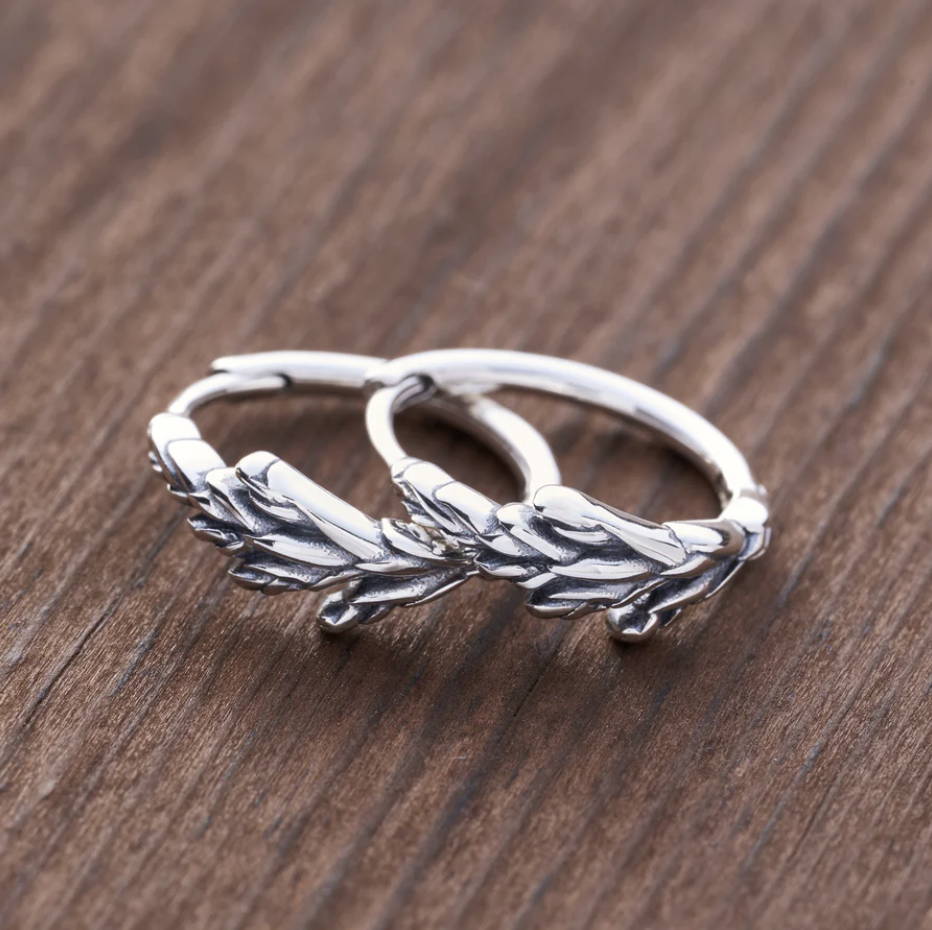 As I was designing new pieces for the Sterling Silver Collection, I couldn't stop thinking how beautiful my Sand Birdie design would look in this lovely, bright material. Sand Birdie was one of my first creations here at Chadds Ford Jewelry, and I just knew that the beauty of sterling silver would really make it come to life. This precious metal possesses a timeless elegance and durability that ensures the longevity of our Sand Birdie's intricate design. Further, the smooth and lustrous surface of sterling silver beautifully complements the vibrant hues of crushed turquoise and the earthy texture of sand, creating a harmonious fusion of nature's elements. With sterling silver as the foundation, our iconic Sand Birdie becomes a magnificent keepsake, blending artistry, craftsmanship, and the eternal allure of nature into a single, captivating creation.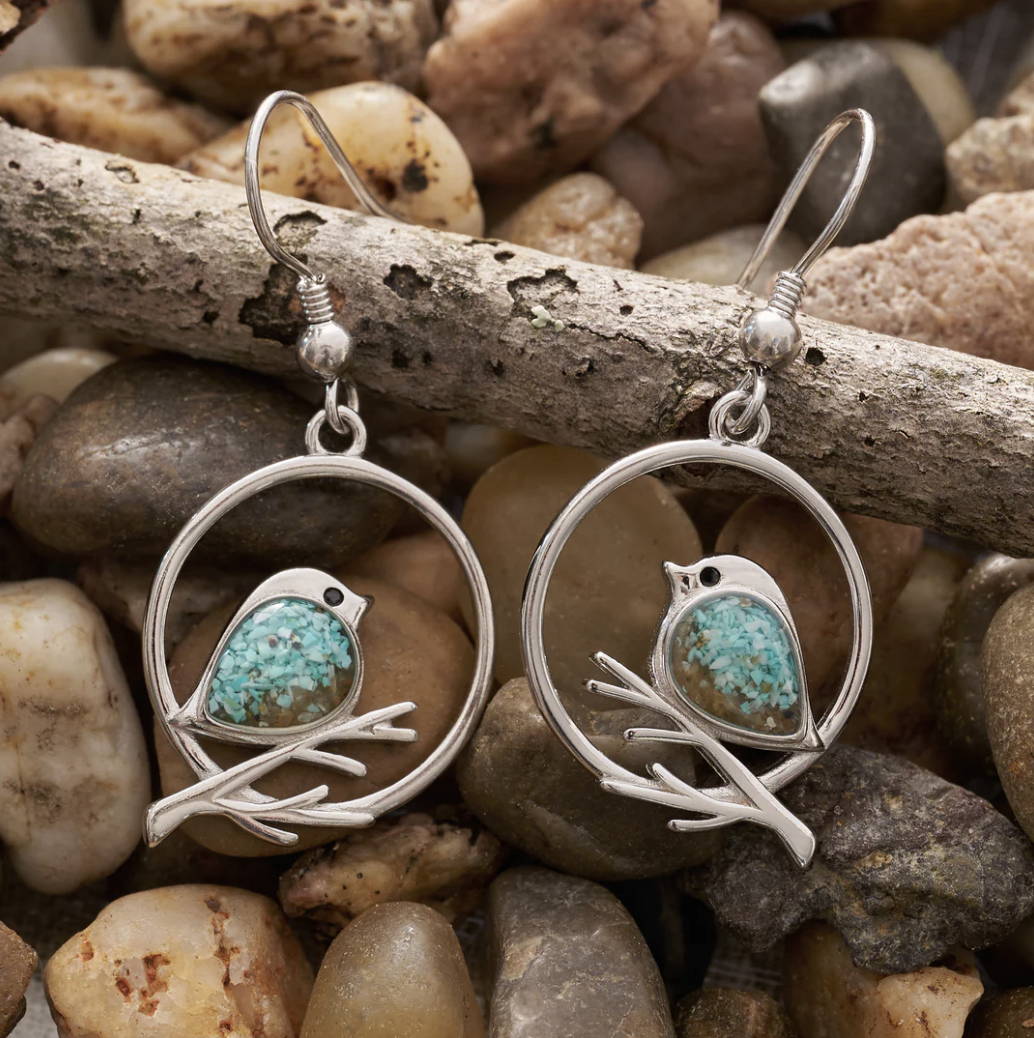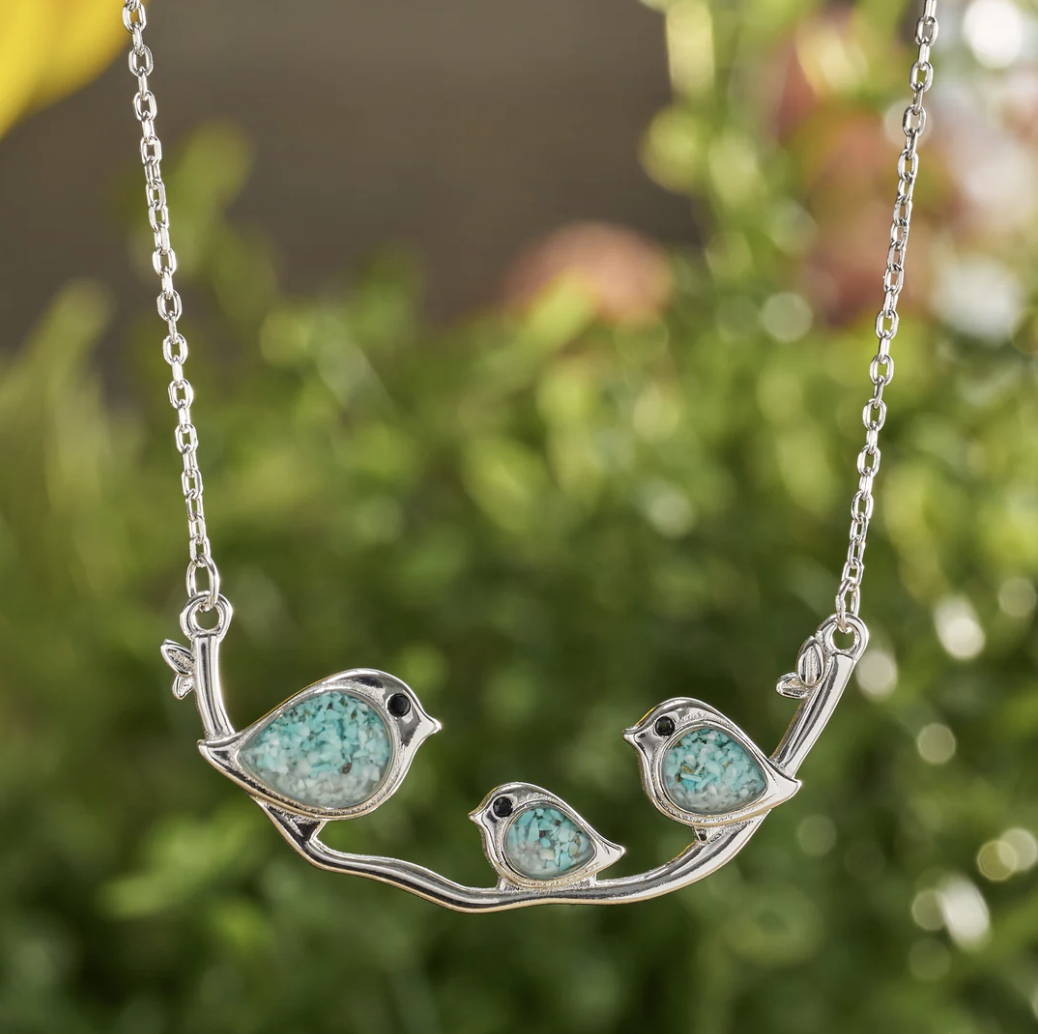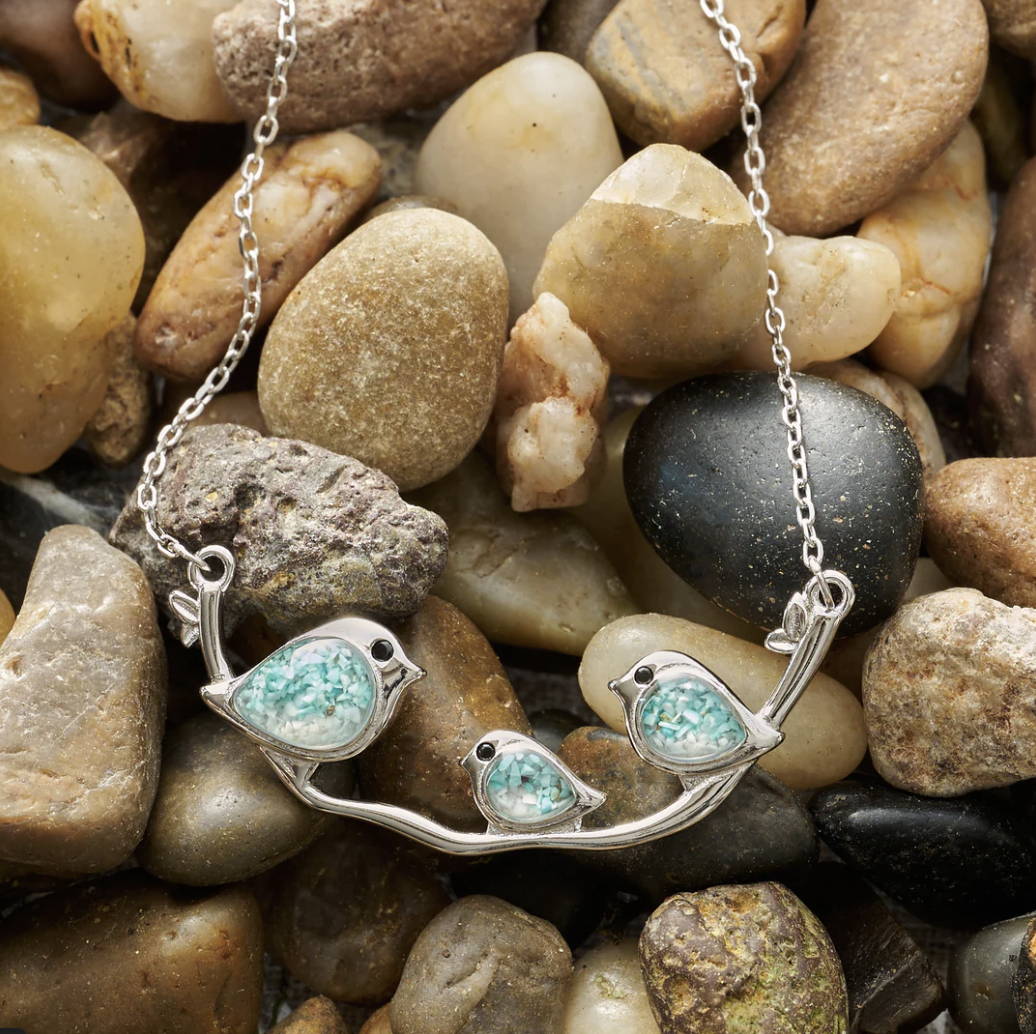 Beyond our beautiful Sand Birdie designs, I have also included an alluring range of other avian-inspired keepsakes for bird- and nature-lovers alike. So many of these delicate, refined pieces were inspired by the variety of birds who visit my property throughout the year. They hop cheerfully about my garden, create a symphony of birdsong in my trees, and soar through the air with a weightless grace that are awe-inspiring, and I'm so excited to be able to feature them in my work. Using sterling silver allows me to bring out the intricate patterns and delicate features of each bird design, capturing their essence with remarkable detail. I have also included little colorful flourishes on many of my pieces! It is my hope that these sterling silver bird designs exude a beauty and individuality that captivate the hearts of all who encounter them. Find them in our collection today!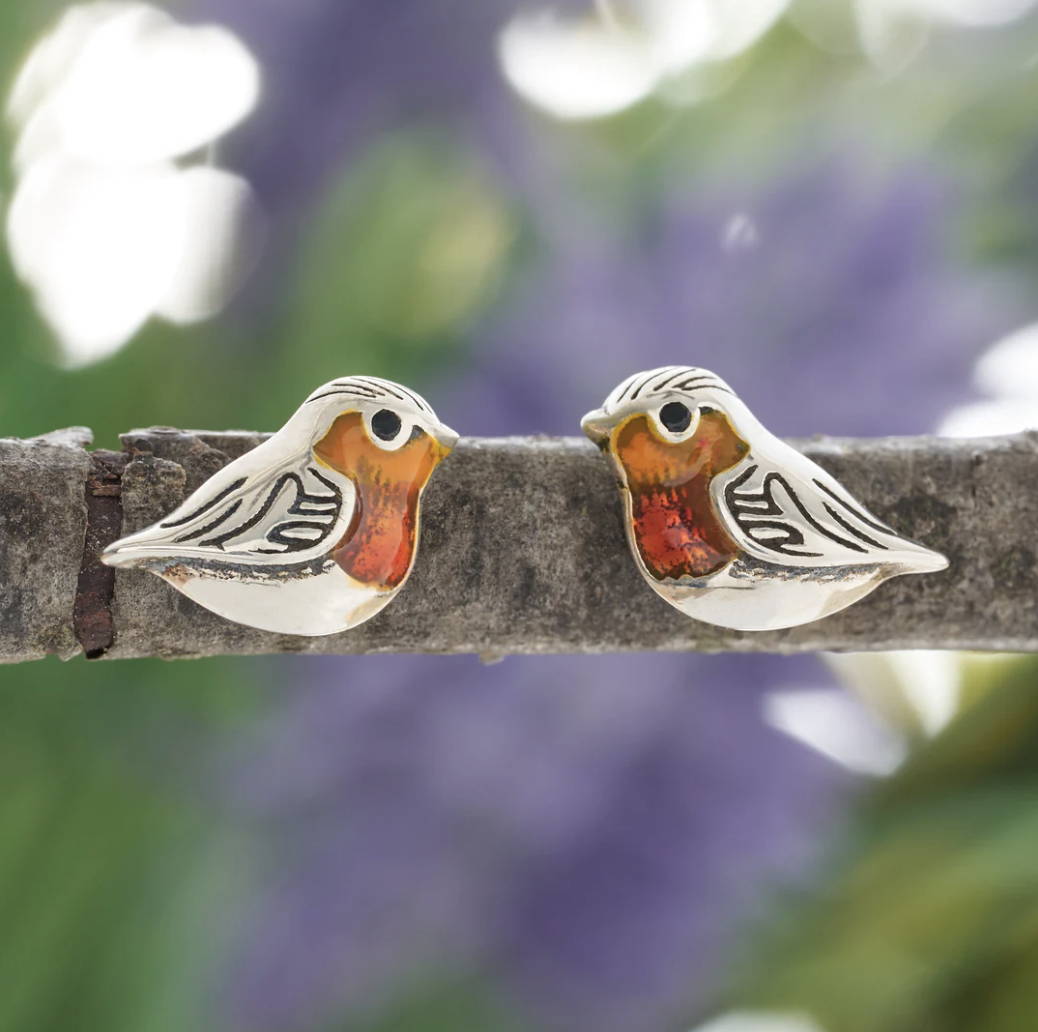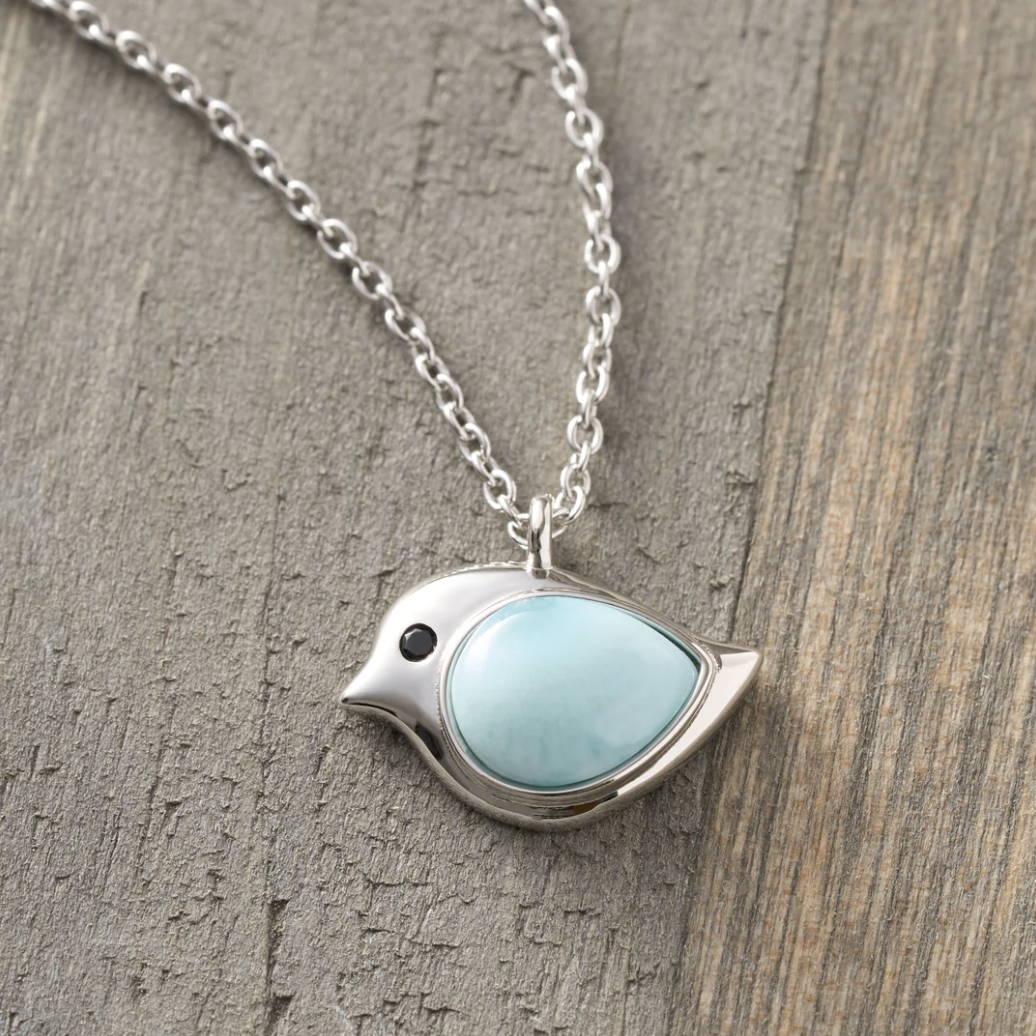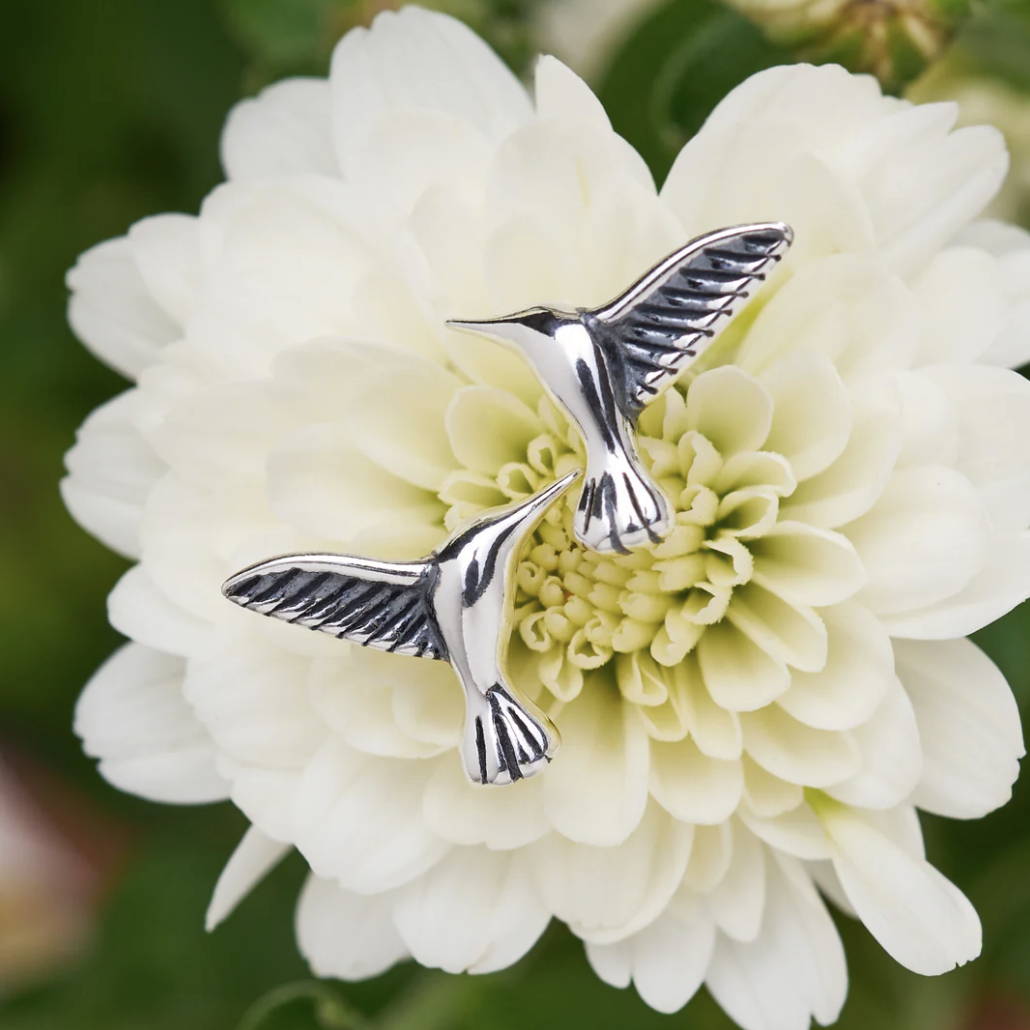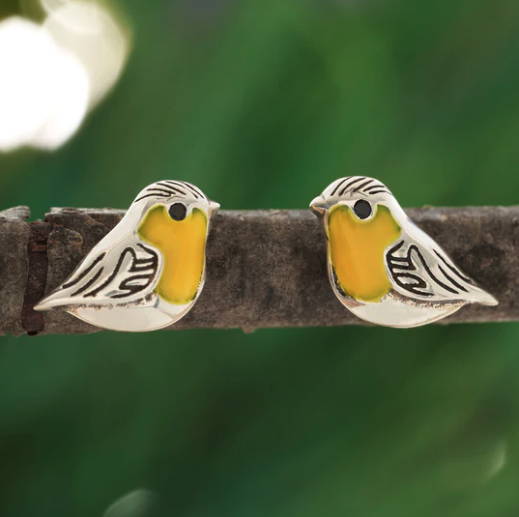 I truly am so proud of all of my new additions to the Sterling Silver Collection. This beautiful medium has allowed me to capture the finest details of nature's beauty and the magical essence of the great outdoors. Whether you are searching for the perfect gift for a nature-lover in your life or you want to add a sparkling new addition to your own jewelry box, I am confident my sterling silver designs will make your heart soar! Browse the collection today to find your ideal sterling silver keepsake.