The Beauty of Birds
The birds outside my window and in my garden serve as constant reminders of the beauty and resilience of nature. Their melodious songs fill the air, creating a soothing symphony that awakens my senses and stirs my imagination. Their vibrant feathers, adorned with bright, cheerful colors, ignite my creativity, reminding me of the vast palette of possibilities that exist in the world of jewelry design. To honor these beautiful creatures, I have recently added several new bird-related designs to our collection here at Chadds Ford Jewelry! In this guide, I would like to take you on a tour of my newly curated Bird Collection and revisit some of my favorite existing avian-inspired designs.
About The Bird Collection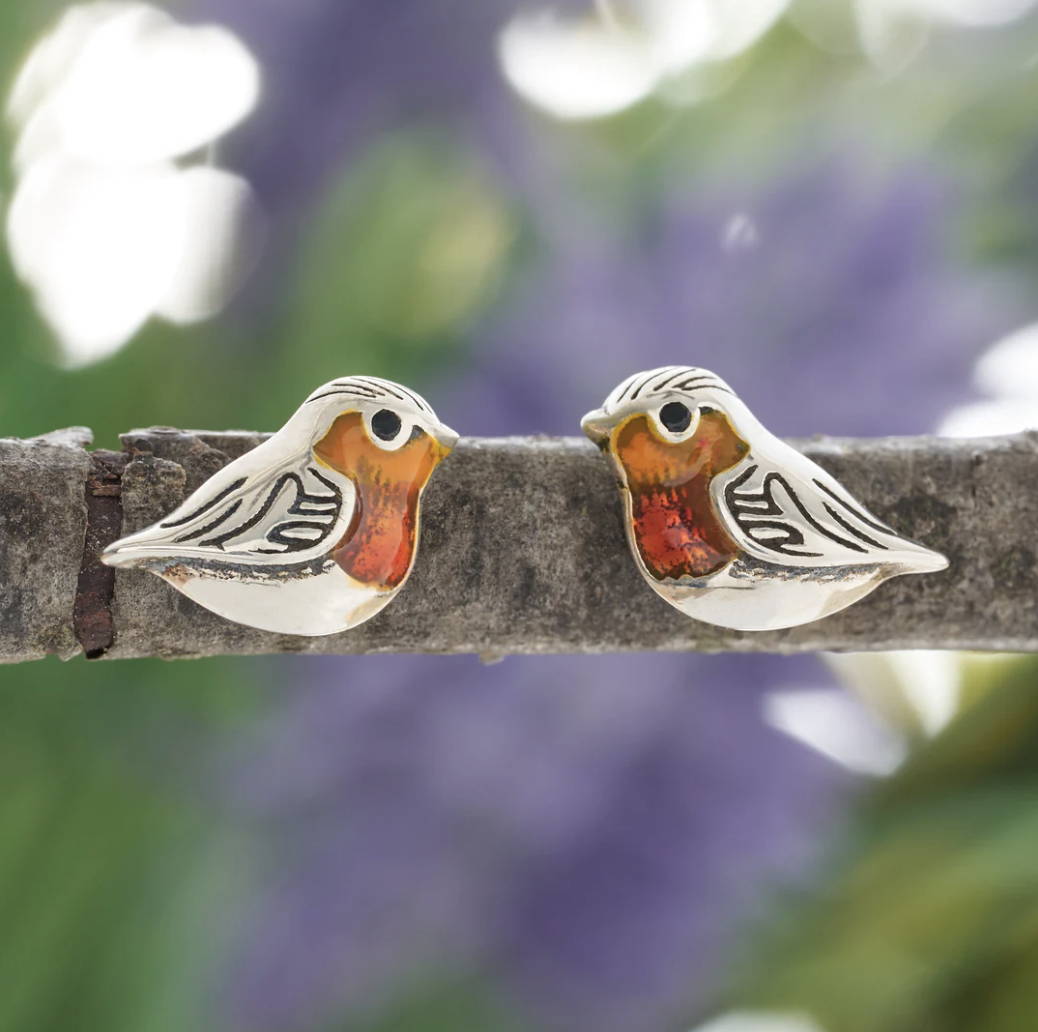 This collection of delicate and spritely bird jewelry is perfect for nature lovers, bird enthusiasts, and anyone who wants to add a dash of whimsical magic to their favorite looks. I have taken inspiration from the lively robins in my yard, the adorable hummingbirds in my garden, the striking cardinals that hop around outside my window, and the sweet songbirds that fill the trees with their cheerful tunes. Each piece in my collection is a tribute to these fantastic birds, and I have made sure to capture their essence by using bright, eye-catching colors and intricate details. By wearing these designs, you can bring a touch of nature's magic wherever you go and feel a deep connection to these beautiful creatures. Get ready to embrace the joy and wonder of the natural world while looking fabulous! Here is a bit more about this distinct collection:
Designs in this collection have been inspired by the range of beautiful birds that visit my garden.

Vintage silver and sterling silver feature prominently in this selection of keepsakes.

Larimar, colored glass, turquoise, sand, and enamel accents create the illusion of vibrant feathers

Pieces can be easily layered, mixed, and matched to create striking accents for any outfit

Stainless steel necklace chains are durable and accentuate the beauty of every design.
Over the last year, I have created several hummingbird-themed earrings and necklaces, designed to capture the charm and grace of these enchanting creatures. Inspired by my own cherished summertime memories of watching hummingbirds delicately sip nectar from the vibrant blooms of crocosmia and salvia, these keepsakes encapsulate the whimsy and beauty of those fleeting moments. My hummingbird earrings feature intricate hummingbird motifs in a variety of sparkling silver finishes, while my signature necklace showcases a delicate infinity pendant depicting a hovering hummingbird in mid-flight. Crafted with care, these pieces are perfect for adding a touch of elegance and nature-inspired enchantment to any outfit. Wear them with pride, and let the spirit of these mesmerizing birds accompany you on your own summertime adventures.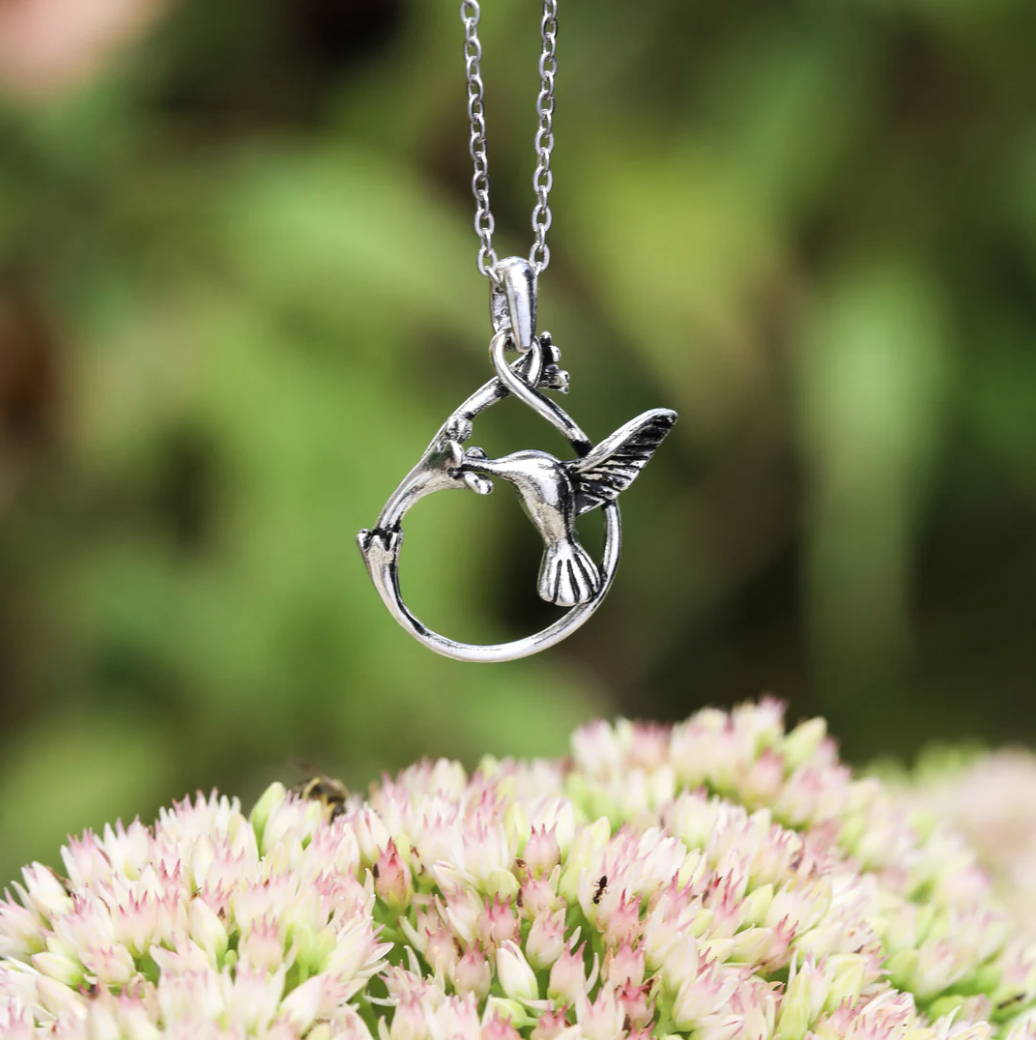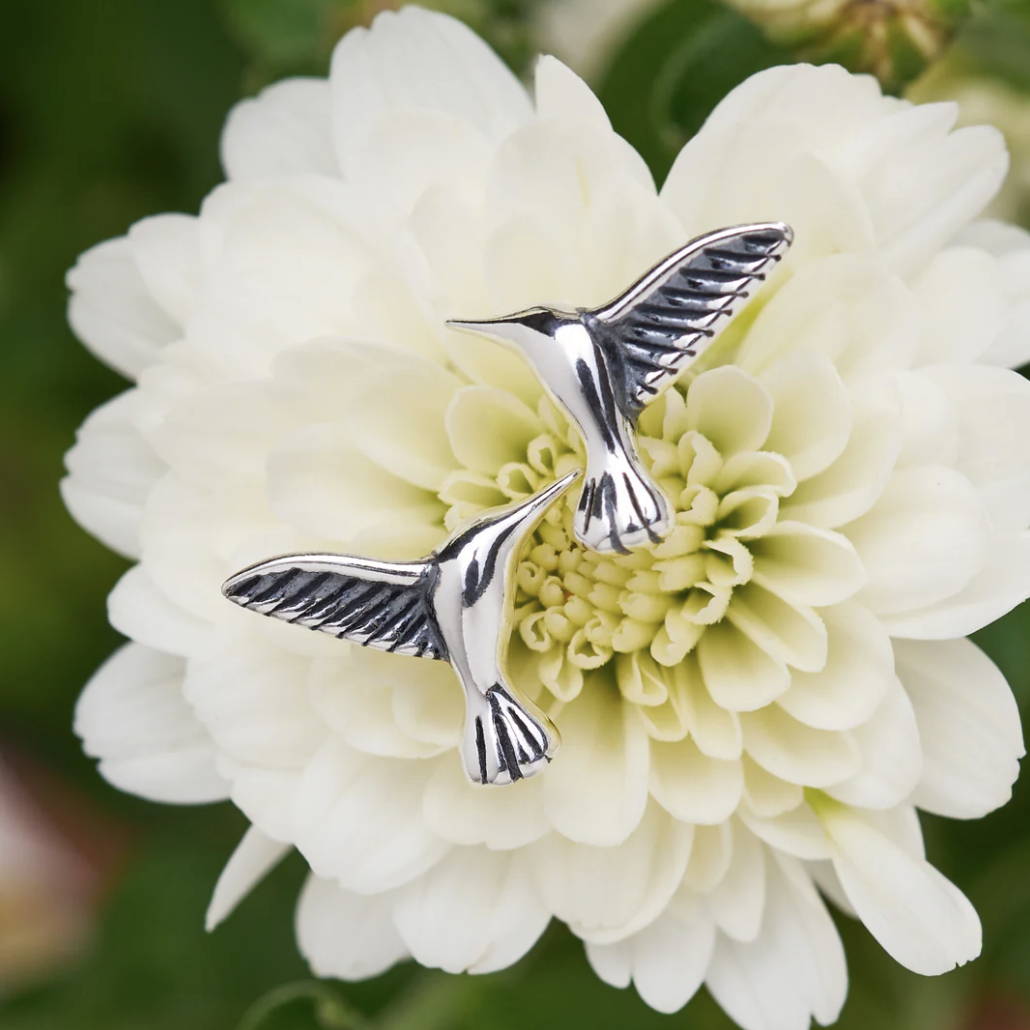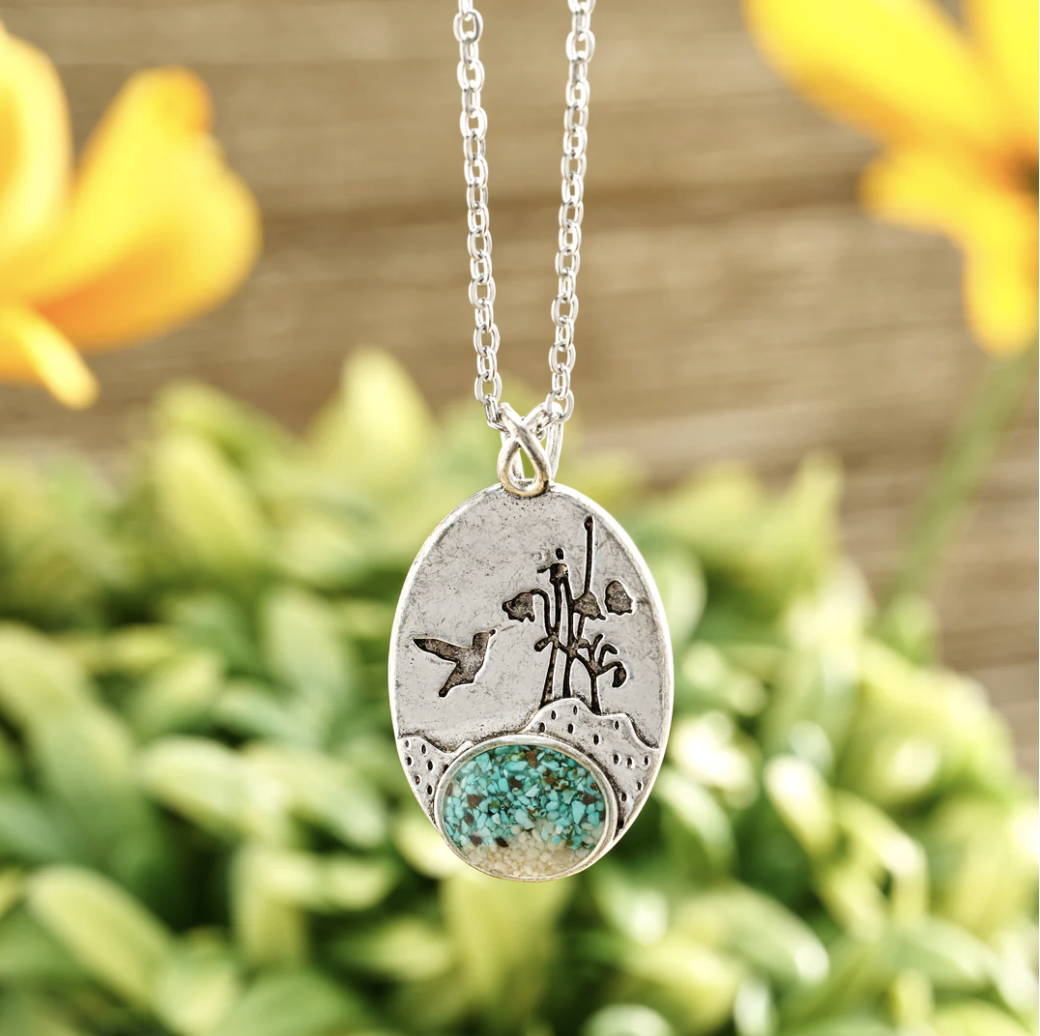 It's no surprise that the iconic Sand Birdie design has become a best seller here at Chadds Ford Jewelry. This charming creation was born from the inspiration provided by the diverse array of beautiful songbirds that grace my garden and find solace in the surrounding trees. Each piece in the collection showcases the intricate details of these avian wonders, capturing their essence through natural accents like crushed turquoise, Larimar, and sand. These keepsakes allow wearers to carry a piece of nature's rustic beauty with them wherever they go, symbolizing the joy and freedom that birds bring to our lives. Whether you're a bird lover, nature enthusiast, or someone who appreciates unique and elegant jewelry, our Sand Birdie & Friends Collection is sure to captivate your heart and elevate your style with a touch of avian whimsy.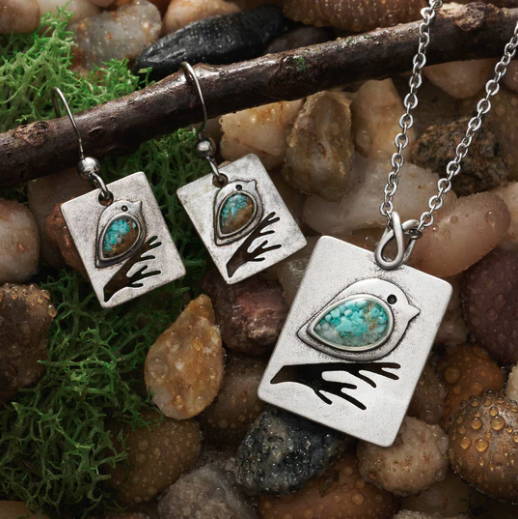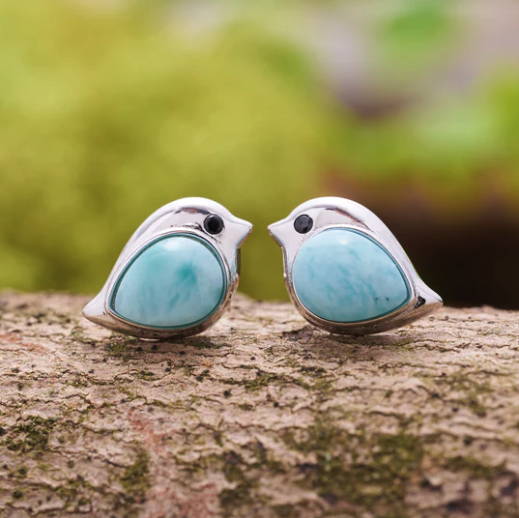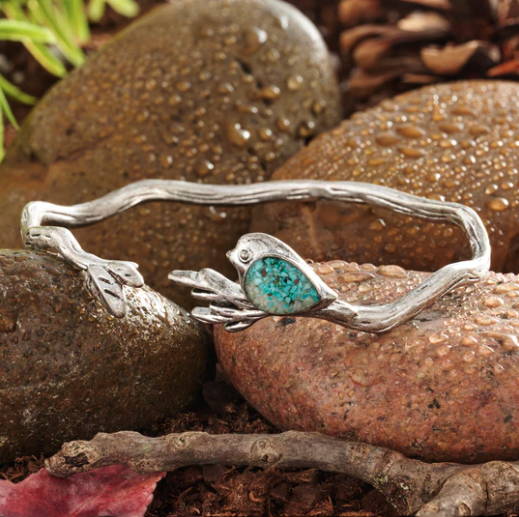 The designs in my Cardinal Collection are deeply personal, and I hope that these keepsakes can also hold profound meaning for anyone who wears them. This collection was inspired by a lively cardinal who often perches right outside my window throughout the year, bringing me daily joy and inspiration with his colorful tunes and flourishes. Additionally, this collection serves as a heartfelt tribute to the special people in my life who have passed away but continue to hold a special place in my heart. Each piece of jewelry features remarkable crushed red glass accents, reminiscent of the cardinal's striking plumage, and the designs are elegantly finished in silver. Designing each necklace and pair of earrings with meticulous care, I sought to create timeless symbols of remembrance, resilience, and love.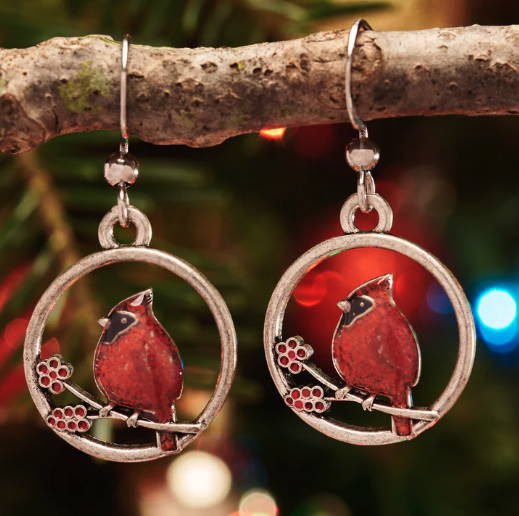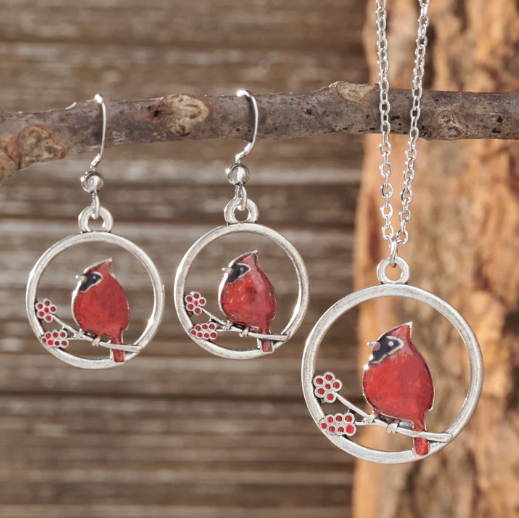 My robin-inspired keepsakes offer a heartfelt tribute to the joy and warmth that these delightful birds bring to my yard. Their playful presence, hopping around with their bright red breasts, never fails to warm my heart and fill me with nostalgia for lovely warm weather memories. While the red-breasted robin in this collection is reminiscent of both the American robin and the European robin, I have also included the beautiful yellow robin, which is native only to Australia! I have fond memories of my time visiting there, and I simply couldn't leave this beautiful little bird out of the collection. Many of these pieces feature vibrant accents, capturing the magnificence and playfulness of these lovely creatures. Whenever I wear these pieces, I am reminded of the simple pleasures of life, the beauty of nature, and the sunny days filled with laughter. It is my hope that these pieces can bring that same sense of warmth, happiness, and cherished memories to those who wear them, connecting them to the beauty of nature and spreading a little bit of joy along the way.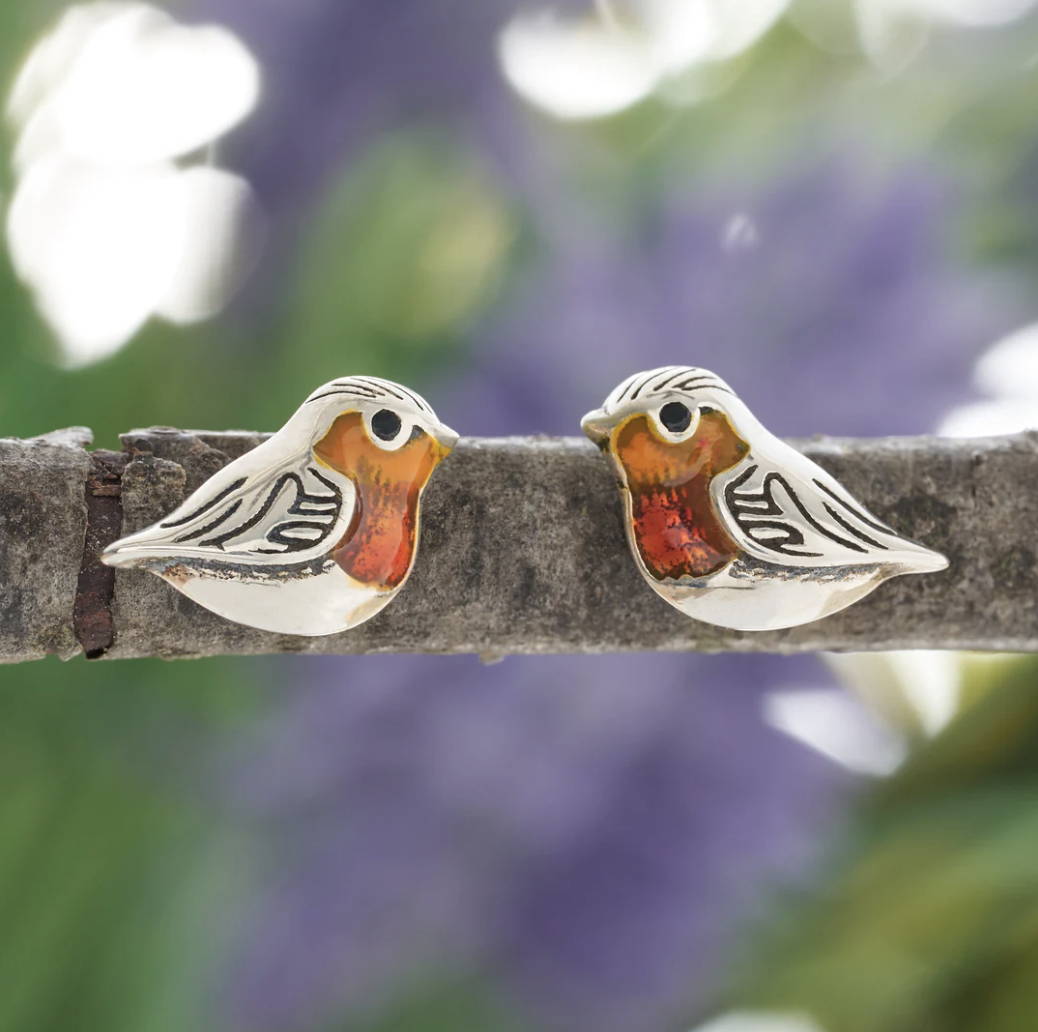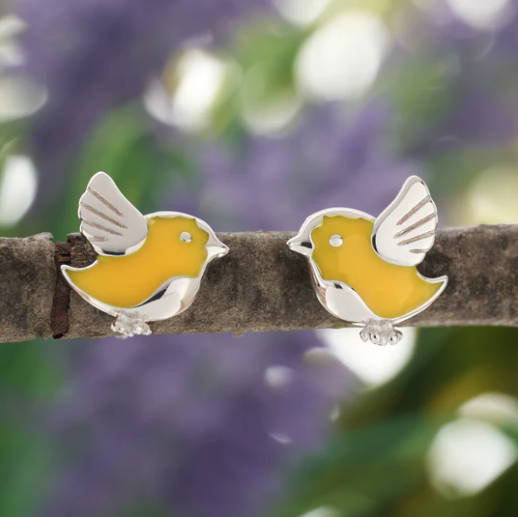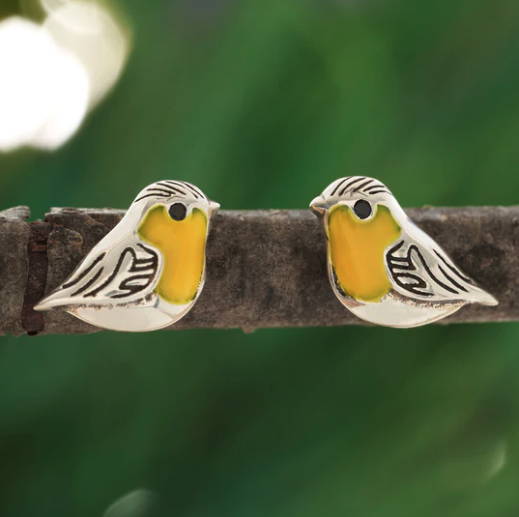 Spread your wings in Style
Creating this collection of bird keepsakes was an absolute delight as it allowed me to draw upon my own cherished memories and experiences with these gorgeous winged visitors in my garden. Being able to translate those moments of wonder and connection into wearable art was a truly fulfilling and joyous experience. Each piece in the collection became a reflection of those personal encounters, capturing the vibrant colors, the graceful movements, and the whimsical charm of the birds that have graced my property. Bringing together my passion for design and my profound connection to nature, this collection holds a special place in my heart, and I hope it brings the same delight and enchantment to those who wear it. Browse the Bird Collection today to find the perfect gift for someone special in your life.