Fourth of July Style Guide
Fourth of July Style Guide
Introducing our Chadds Ford Jewelry Fourth of July Style Guide, a curated collection of stunning jewelry pieces that embody the spirit of patriotism and celebration. This style guide is your go-to resource for creating fashionable and festive looks that pay homage to the natural beauty of America. Discover a range of remarkable red, white, and blue accents, explore nature-inspired designs that reflect the landscapes of historic Chadds Ford, and find inspiration for accessorizing with jewelry that captures the essence of American pride. Elevate your Fourth of July style with our Chadds Ford Jewelry today!

Our patriotic keepsakes, made from sterling silver and adorned with hand-painted enamel flag accents, are perfect for celebrating the Fourth of July in style. These heart-shaped studs and paw print earrings add a touch of whimsy and excitement to any outfit, allowing individuals to showcase their love for America in a unique way. The vibrant colors of the hand-painted enamel perfectly capture the patriotic spirit of the holiday, while the sterling silver provides a timeless and elegant backdrop. Whether attending fireworks displays, backyard barbecues, or festive gatherings, our patriotic jewelry is a beautiful and meaningful accessory to wear on this special day. Shop our American flag jewelry today!
Our Sterling Silver Collection, which features birds, botanicals, and other nature-inspired designs, offers stylish, sophisticated accents for any look this Fourth of July. As we gather with friends and family to commemorate this special day, we are also celebrating all the beauty and majesty our great country has to offer. The intricate detailing of birds in flight, blooming flowers, and lush foliage all capture the essence of freedom, vitality, and the vibrant colors of summertime. Crafted with sterling silver, these jewelry pieces exude elegance and durability, making them perfect for wearing during festive Fourth of July activities. Whether it's a pendant, bracelet, ring, or pair of earrings, our sterling silver nature-inspired designs serve as a charming expression of the harmony between the natural world and the joyous spirit of independence.
In summer, the Pennsylvania countryside is always abuzz with the sights and sounds of our local birds, and it wouldn't feel like home without their beautiful symphony of birdsong. Accordingly, our Birds Collection offers a range of stunning designs featuring red, blue, and silver avian accents. These pieces are a fitting choice for celebrating the Fourth of July! Our cardinal keepsakes can add a vibrant splash of patriotic crimson to any outfit, symbolizing strength and vitality. Additionally, our Sand Birdie designs, which often feature beautiful blue accents, pay homage to our beautiful, vocal American songbirds; their ubiquitous presence and striking melodies remind us of the freedom and harmony we celebrate on Independence Day. Overall, our Birds Collection captures the essence of wild America, and these keepsakes are the perfect choice for adding a touch of natural beauty to any Fourth of July ensemble you choose.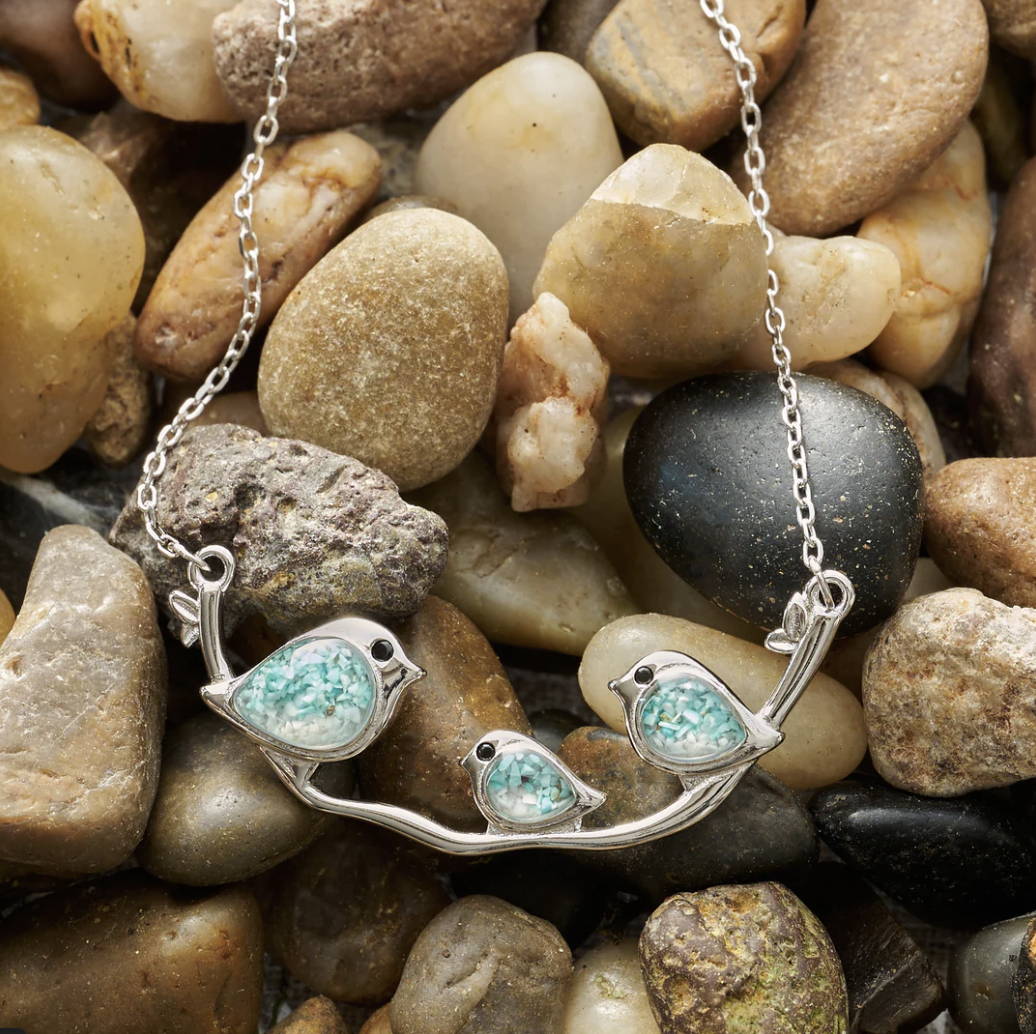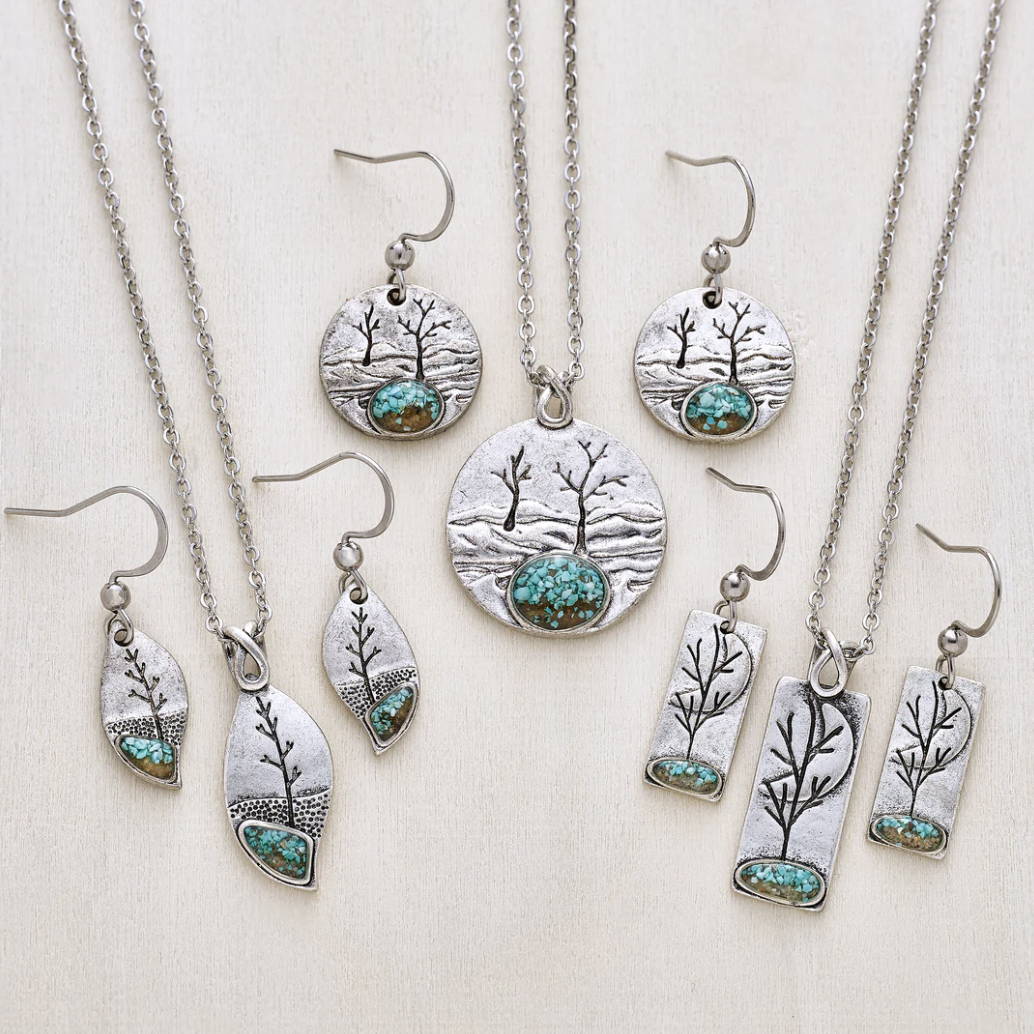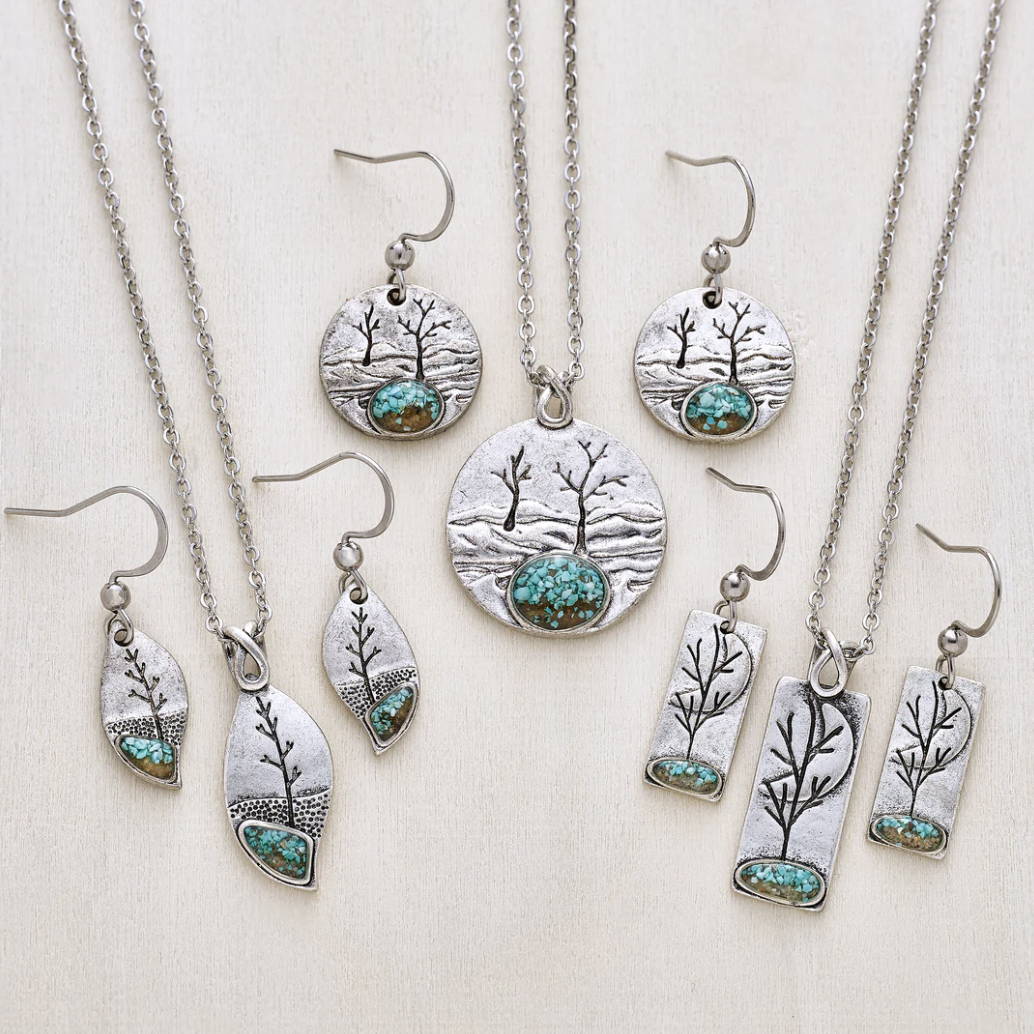 Our Landscapes Collection depicts timeless scenes of American beauty, which have been inspired by the picturesque landscapes surrounding the village of Chadds Ford. Since Chadds Ford is known for its important role in the Revolutionary War, pieces in the Landscapes Collection are the perfect way to add an understated patriotic accent to any Fourth of July look. In these designs, hummingbirds delicately flit through a garden, stick trees grow tall on the banks of the Brandywine River, and pine trees flourish in the lush woodlands of the Brandywine Valley. Each piece evokes a sense of patriotism and reflects the rich heritage of this charming region. These jewelry pieces serve as a reminder of the bravery and resilience displayed during the Revolutionary War, and they offer wearers a refined way to celebrate the enduring spirit of America.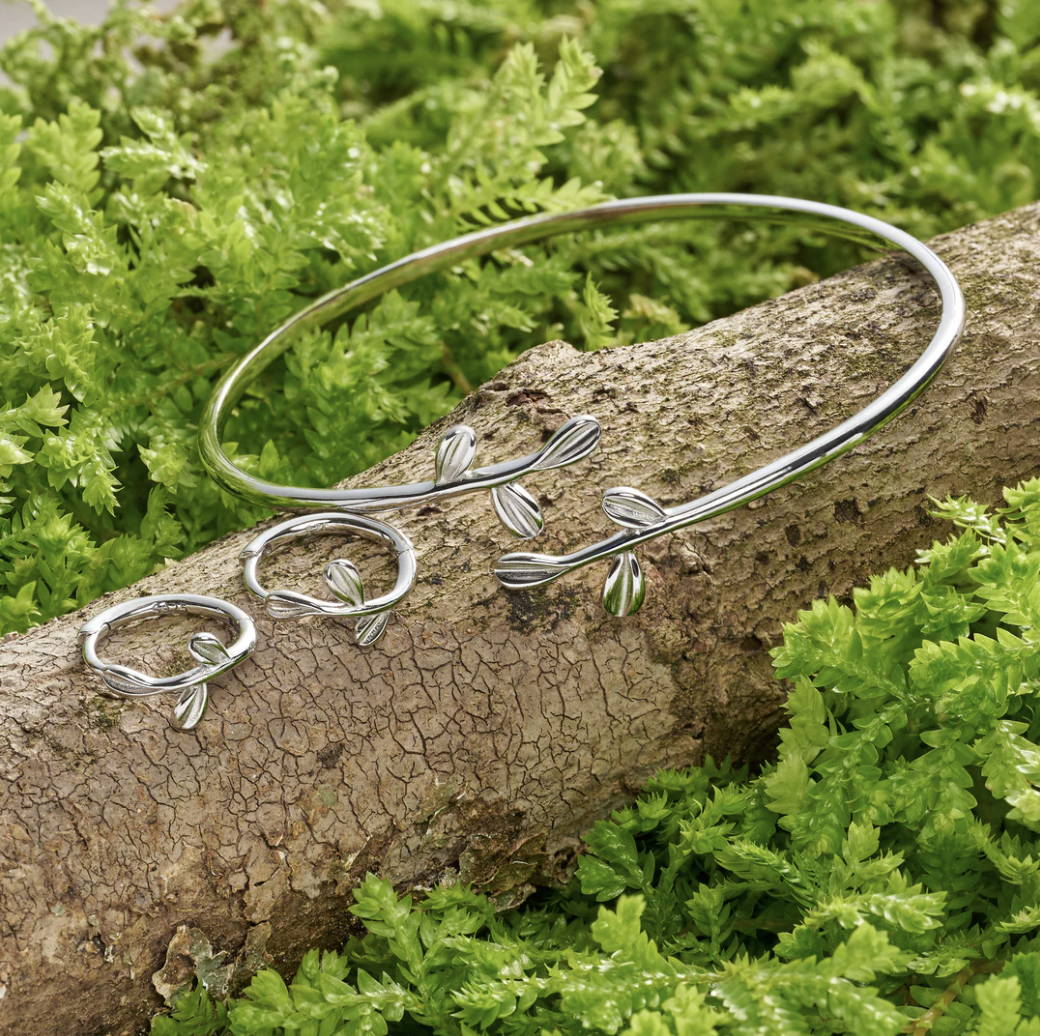 If you simply can't decide on just one keepsake or want to surprise a loved one with a special gift this Fourth of July, don't forget to browse our versatile selection of gift sets. These sets effortlessly capture the essence of natural American beauty, offering a thoughtful and meaningful way to celebrate the holiday. The vibrant colors and intricate designs in our gift sets reflect the energy and vitality of summertime, perfectly complementing the festive atmosphere of Fourth of July gatherings. Our sets are also cost effective since shoppers receive a discount by buying our pieces bundled together as gifts. Whether you're in search of a set featuring a range of our Landscapes designs or you would simply like a necklace with matching earrings, our carefully curated gift sets will bring joy and a touch of natural elegance to any recipient. Embrace the wonders of nature this Fourth of July, and celebrate the beauty of the world around us with one of our remarkable nature-inspired gift sets.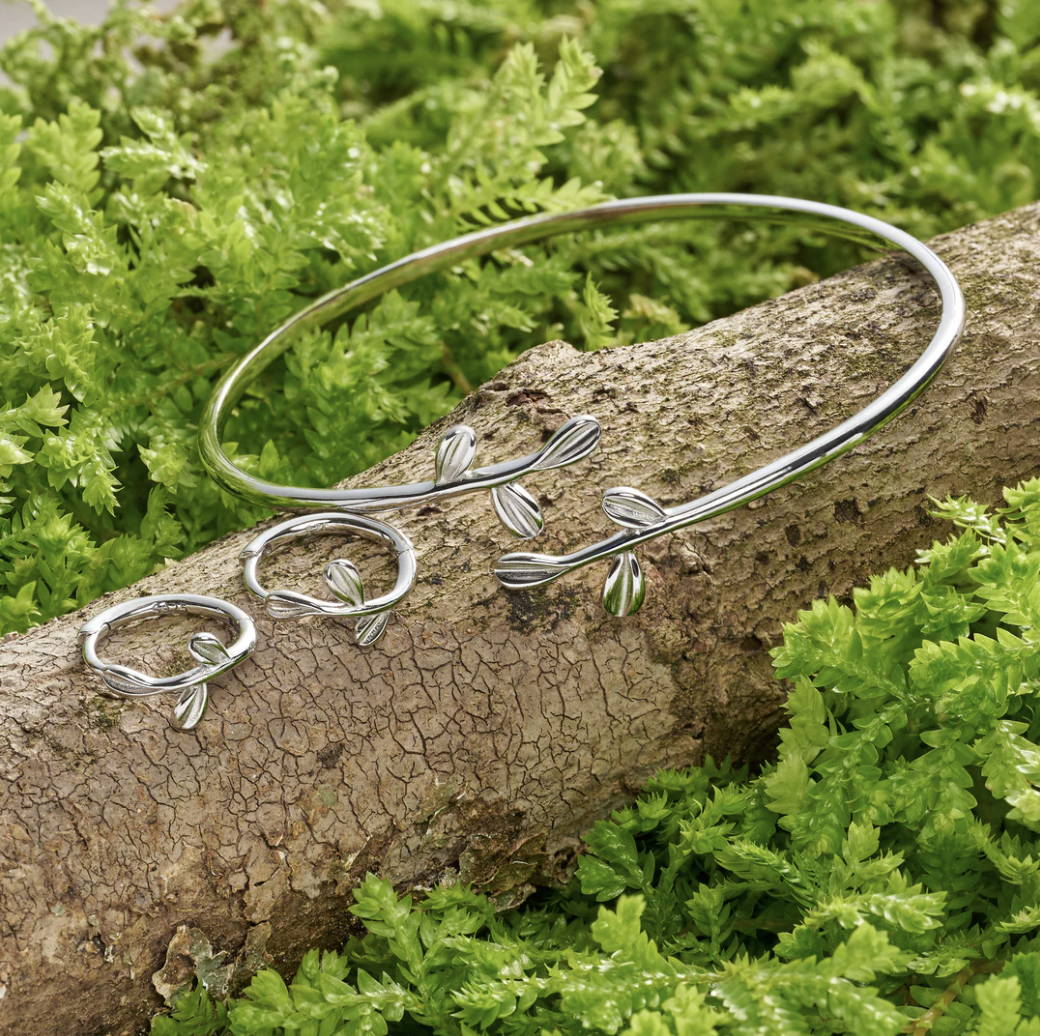 Whether you are considering sterling silver jewelry featuring symbols of freedom or nature-inspired designs that capture the majestic landscapes of America, each of my designs here at Chadds Ford Jewelry serves as a wearable tribute to our nation's rich history and enduring beauty. Each keepsake becomes a tangible reminder of the values, traditions, and remarkable achievements that make America truly special. With every piece, we invite you to celebrate the spirit of the Fourth of July and carry America's spirit with you wherever you go.