Our Demi-Fine Jewelry Collection
We are thrilled to announce the launch of our new demi-fine, nature-inspired jewelry collection, which allows customers to enjoy the look and feel of high-end luxury at a reasonable, accessible price point. Our range of demi-fine jewelry, which includes precious metals and semi-precious gemstones, encompasses a variety of elegant pieces that reflect the inherent beauty of the world around us. Our demi-fine jewelry not only embodies exceptional craftsmanship and attention to detail but also offers a more affordable alternative to fine jewelry, which, even at the most basic levels, can cost hundreds or even thousands of dollars. We are proud to present this luxurious yet affordable opportunity to embrace nature's beauty through our stunning collection!

Understanding DEMI-FINE Jewelry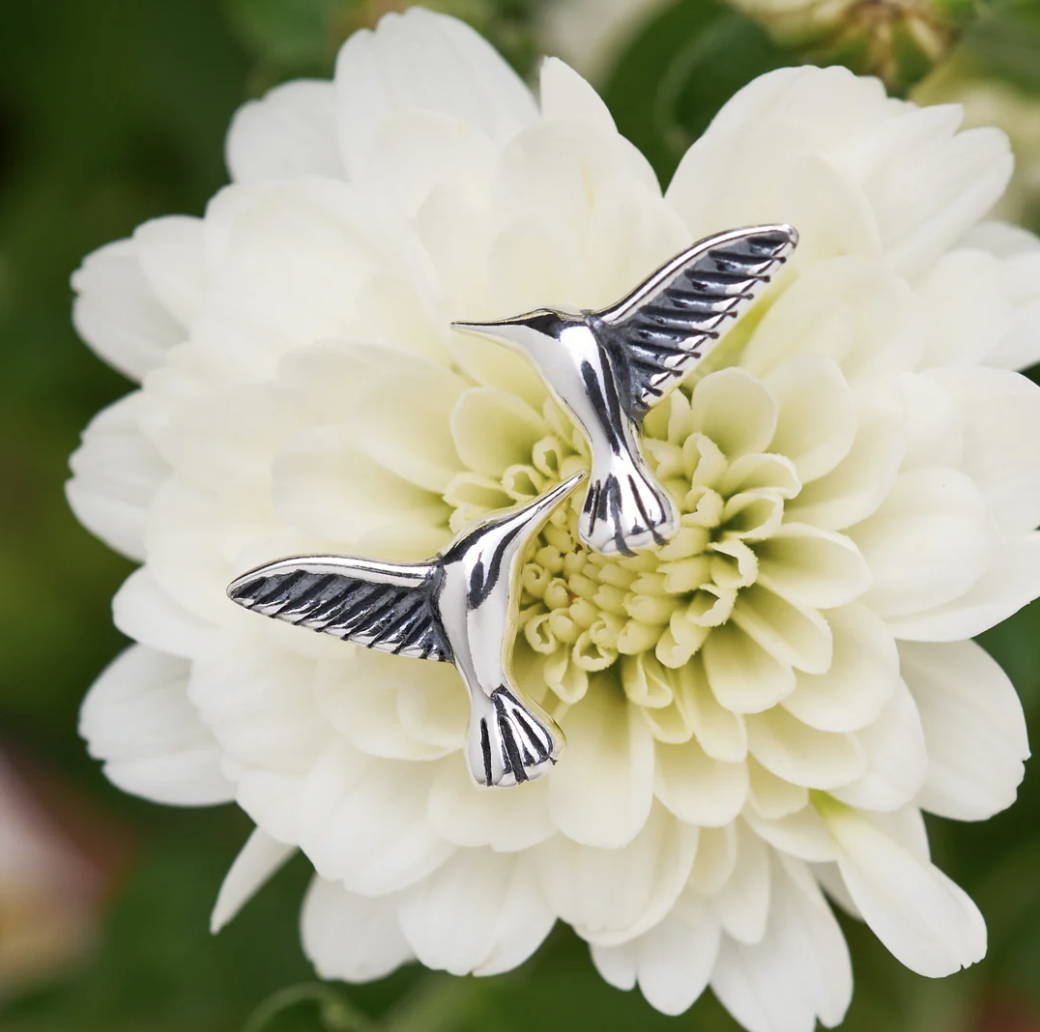 Demi-fine jewelry strikes the ideal balance between fine jewelry and affordability. This style of jewelry encompasses pieces crafted with precious metals like sterling silver or 10k/14k/18k gold, often combined with semi-precious gemstones or lab-grown diamonds, resulting in exquisite designs that exude elegance. Unlike fine jewelry, which often requires a significant investment, demi-fine jewelry is considered affordable due to its unique composition. By utilizing lower carat versions of precious metals, we are able to reduce the cost of our pieces while amplifying their luxurious feel. Also, semi-precious gemstones like Larimar and striking materials like lab-grown opals offer a budget-friendly alternative to rare or high-carat gemstones. The affordability of our range of demi-fine keepsakes ensures that our customers can indulge in the sophistication and beauty of fine jewelry without breaking the bank.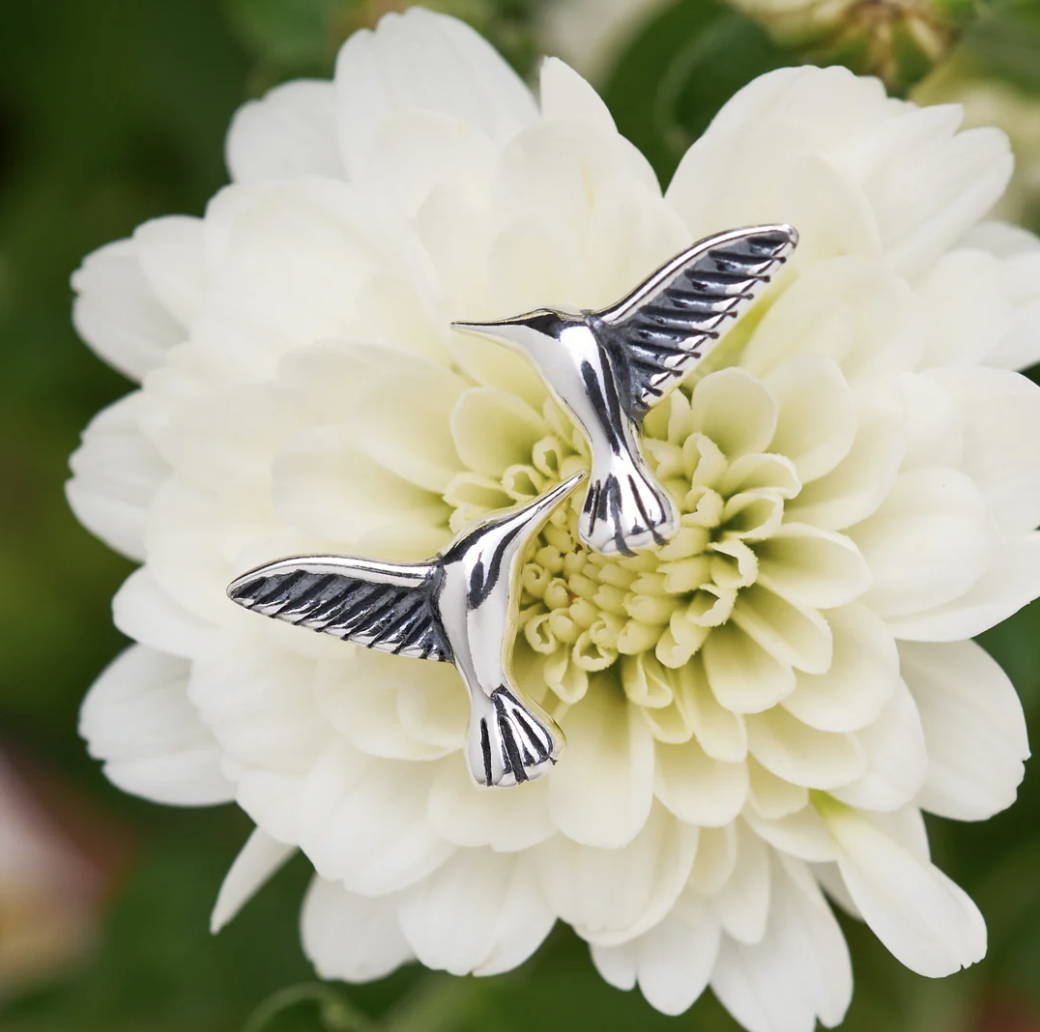 WHY WE LOVE DEMI-FINE JEWELRY
We use a range of precious metals and semi-precious gemstones to create our demi-fine jewelry. By incorporating materials like sterling silver and 18k gold into many of our designs, we are able to add touches of both luxury and durability to our keepsakes. Using these precious metals as part of our designs allows our customers to enjoy the beauty and elegance of fine jewelry at a competitive price point.
High-Quality Craftsmanship
Our range of demi-fine jewelry captures the essence of nature through exceptional craftsmanship and design. Our keepsakes often showcase intricate motifs inspired by the flora and fauna of Chadds Ford, and they weave together inspiration from various artistic influences. We then transform these elements into exquisite keepsakes that evoke a sense of wonder and connection with the natural world.
Our demi-fine jewelry collection allows customers to express their personal style through beautiful, natural jewelry. These pieces are more affordable than fine jewelry, but they still offer high-quality materials and excellent craftsmanship. By providing affordable luxury, we are able to cultivate long-lasting relationships with our customers, enabling them to build a jewelry collection that reflects their unique tastes and preferences.

Our Favorite Demi-Fine Materials
We have carefully selected a few favorite materials for our demi-fine jewelry collection that perfectly accentuate our nature-inspired designs. Sterling silver is one of our top choices due to its timeless beauty and versatility. Its lustrous appearance beautifully complements our nature motifs, adding a touch of elegance to our pieces. Another favored material is gold, renowned for its durability and warm glow. The richness of 10k gold enhances the intricate details of our nature-inspired designs, creating a captivating interplay between metal and motif. Additionally, we incorporate semi-precious gemstones like Larimar, opal, and turquoise, which infuse our jewelry with vibrant colors reminiscent of the natural world. These carefully chosen materials allow us to create demi-fine jewelry that captures the essence of nature and exudes an air of sophistication.
Demi-fine vs. Fine: What's the difference?
While both demi-fine jewelry and fine jewelry have their own merits, demi-fine jewelry offers several advantages that make it stand out. Firstly, demi-fine jewelry provides an accessible option for individuals who desire the beauty and craftsmanship of fine jewelry at a reasonable price point. It allows jewelry lovers to own high-quality, luxurious pieces at a more affordable price. Additionally, the versatility of demi-fine jewelry provides practical and stylish options for various occasions, whereas fine jewelry is often reserved for special events. Our demi-fine jewelry is a versatile option for jewelry lovers everywhere.
Offers the look of fine jewelry at a lower price point

Uses precious metals and semi-precious gemstones

Provides an elegant accent for any occasion

Perfect for anyone looking for affordable luxury
Requires a significant investment

Uses precious metals and precious gemstones

Offers formal luxury for special occasions

Must be kept secure and is often insured
Our demi-fine jewelry collection offers an exquisite fusion of affordability and luxury, allowing a broad audience to indulge in high-quality, nature-inspired jewelry that reflects their unique style and love for the natural world.. With meticulous craftsmanship, attention to detail, and the use of precious metals and semi-precious gemstones, our demi-fine pieces embody the elegance and sophistication of fine jewelry at a far more favorable price point. Browse our gorgeous range of demi-fine jewelry today to find the perfect keepsake for your collection!
Our Favorite Demi-fine Pieces