How to Keep Your New Year's Resolution
How to Keep Your New Year's Resolution
As I sat down with my cup of tea and my journal this morning, I reflected on all the things I'd like to accomplish in 2023. While so many of us make new year's resolutions, sticking to them can be more difficult than we expect. According to one report, up to 80% of Americans who make a new year's resolution will fail, and many will stop chasing their goals as early as February. If you've decided to make a resolution this year, you don't have to be part of the 80% who don't make it all the way. In this article, I would like to share four important things we can all do to ensure our resolutions don't fall by the wayside during 2023.
Whether you've already set your new year's resolution or are still trying to decide which goal to chase, make sure it's something that really matters to you. According to recent studies, the most popular type of new year's resolution focuses on living healthier, while the next two most common resolutions center around personal improvement/happiness and losing weight, respectively. While these are all hot topics, one of the most important predictors of success will be how much you are truly invested in the changes you want to make. Here are some useful questions you can answer in a journal to help you decide on the best resolution for you:
What matters most to me in life?

What would I like to accomplish this year and why?

What would I like to stop doing this year and why?

Is there anything new I'd like to do this year?

What would bring you peace?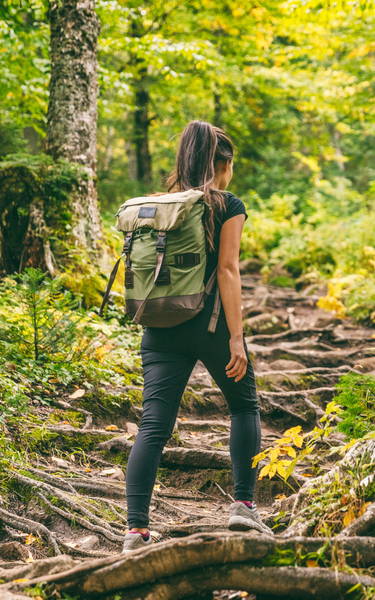 Setting SMART (specific, measurable, achievable, relevant, and time-based) goals is one of the easiest ways to fast-track your success when it comes to new year's resolutions. Instead of feeling overwhelmed by goals that are too lofty, make this year's resolution:
Specific: Decide who needs to be involved, what you will accomplish, when your timeline will unfold, and where you need to physically and mentally be to find success.

Measurable: Outline ways you will measure your progress that will motivate and inspire you to keep going.

Achievable: Chase goals that are sensible and grounded in nature. Leave grandiosity behind and choose something fundamental and approachable that you can reasonably achieve.

Relevant: Select a resolution that is relevant to your life. Choosing a goal that will help you solve a problem, meet a need, or bring joy and self-development to your life will be easier than selecting something that seems important through someone else's eyes.

Time-bound: Choose a timeline that is down-to-earth and fair. Trying to accomplish a goal too quickly can lead to disappointment, so be sure to set small milestones along the way to any long-term goal.
Finding ways to keep yourself motivated during your new year's resolution journey can be difficult. Many people find themselves falling back into old habits after a few weeks because they are relying on motivation to carry them through the process. Help yourself depend on consistency rather than motivation through these creative ways to stay on track:
Rewards: Reward yourself for hitting milestones as you work on your resolution. Giving yourself small gifts or allowing yourself to splurge on goodies can help you stay on track towards achieving your goals.

Habits: Finding ways to create new habits will be essential to achieving any short-term or long-term goal. Help yourself develop new behaviors you can perform consistently by setting reminders in your phone, removing obstacles, and stacking habits.

Accountability: If you do best when working towards a goal in the company of others, find ways to incorporate a support system into your plans. If your goal is fitness oriented, consider working with a personal trainer or getting a gym buddy. If you're hoping to travel more, find someone who shares your resolution and make them your travel partner. Accomplishing goals is often more fun with friends!
While many experts focus on how to find success with their new year's resolutions, far fewer discuss what to do when we meet setbacks or hiccups in the process. For some, failure on a small scale can lead to large-scale abandonment of a resolution entirely. Success, however, is rarely linear, so be prepared to cut yourself some slack! If you find that everything isn't going entirely to plan, consider the following ways to treat yourself with loving kindness:
Acceptance: According to an old Latin proverb, to err is human. If you have a bad day, don't meet a milestone on time, or don't follow through on something you set out to do, don't throw in the towel! Practice self-acceptance and try again tomorrow – don't give up.

Gratitude: Remember to reflect on the things you're grateful for. Whether you're starting with a fresh resolution or are pursuing a goal you've had for a while, don't forget to stop and remember how far you've come. You can do this!

Self-care: While having a reward system can help you accomplish your goals, also consider practicing regular self-care regardless of your progress. Taking the time to journal, meditate, or even go for a walk can lower your stress levels and make you feel more energized and motivated when trying to find success.
Making and keeping a new year's resolution is almost always challenging, but it's certainly not impossible when you take the time to set yourself up for success. Finding your why, setting setting achievable milestones, creating an enjoyable plan, and showing yourself kindness can all contribute to your overall success when making progress on your goals. If you're looking for a little new year's resolution pick-me-up or want to show a friend who is pursuing their own goals some love, be sure to check out our inspired collection of keepsakes today.