Autumn in Chadds Ford
Fall in Chadds Ford unveils a breathtaking tapestry of natural beauty that never fails to ignite my creative spark. As the leaves don their vibrant autumn hues and the landscape transforms into a symphony of warm tones, I find endless inspiration in the rustic charm of this lovely region that I am thrilled to call home. In this article, I invite you to join me on a colorful journey, exploring how the seasonal wonders of the area have woven their magic into the very fabric of my creations, each piece a testament to the enduring allure of Chadds Ford during autumn's embrace.
The deciduous trees of Chadds Ford, adorned in their fiery fall splendor, have forever been a wellspring of inspiration for my creative side. As these majestic trees shed their summer greens to don vibrant shades of crimson, gold, and amber, they paint a mesmerizing canvas of autumnal beauty. The intricate interplay of light and shadow amidst their branches, the gentle dance of leaves in the crisp breeze – all these natural wonders have found their way into my designs.
Chadds Ford in the fall is a canvas painted with the most vibrant and breathtaking landscapes. As the season unfolds, the rolling hills burst into a fiery display of reds, oranges, and golds. The Brandywine River, gracefully winding its way through the valley, mirrors the kaleidoscope of colors overhead. Landmarks like Birmingham Hill, with its commanding presence and rich history, offer extraordinary countryside views. It's here, amidst this seasonal wonder, that I've found endless inspiration for my jewelry designs.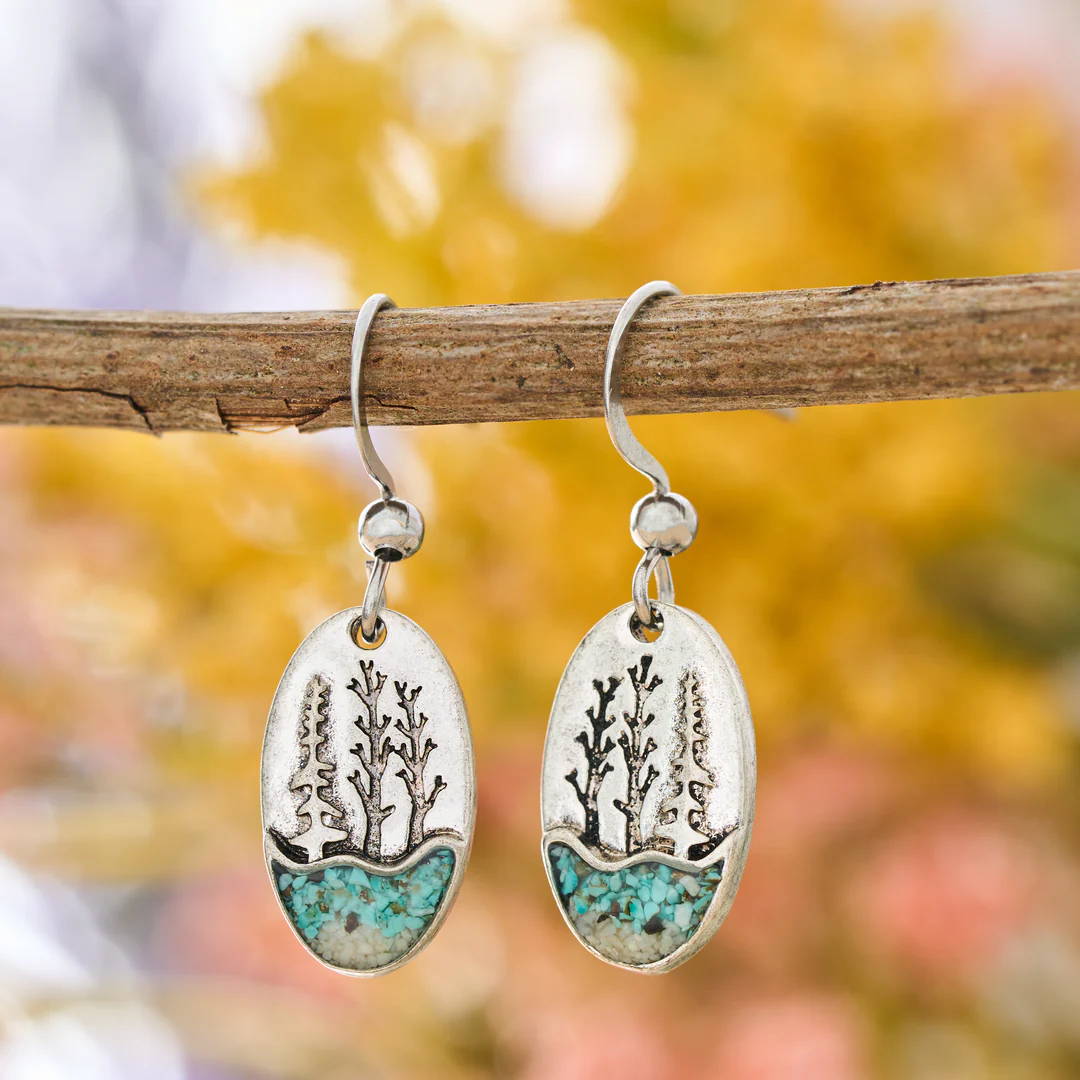 The bountiful pumpkin patches that flourish in the farms around Chadds Ford each fall are a true testament to the region's rustic charm. These lovely pumpkins, with their rich shades of orange and whimsical shapes, have long been a wellspring of inspiration for my jewelry designs. Just as each pumpkin in the field carries its own unique character, my jewelry pieces capture the essence of this autumn icon with intricate details and warm, earthy tones. From necklaces that mimic the gentle curve of a pumpkin's form to earrings adorned with miniature pumpkin motifs, this collection celebrates the enchantment of fall and pays homage to the timeless allure of these seasonal gems grown right here in Chadds Ford.
The Landscapes Collection
Fall in Chadds Ford is truly a symphony of colors, and the elegant birds that grace our skies during the season add a touch of enchantment to the breathtaking canvas. Their graceful flight and vibrant plumage create a living masterpiece that mirrors the autumnal palette, infusing the landscape with an ethereal charm. As I draw inspiration from these wonders, their beauty and elegance become integral to my jewelry designs. Each piece in my collection seeks to capture the essence of these magnificent creatures.
Graceful Woodland Creatures
The woodlands of Chadds Ford have been a wellspring of inspiration for my jewelry collection, which seeks to capture the elegance and natural beauty of the many lovely creatures -- from gentle deer and whimsical rabbits to wise owls and playful songbirds -- that call this place home. Each piece, whether it's bird-themed earrings capturing the essence of delicate feathers or deer-inspired pendants echoing their majestic presence, pays homage to these enchanting residents. My jewelry allows wearers to carry a piece of Chadds Ford's woodland wonder, forging a deeper connection with the natural beauty that surrounds us.
Sterling Silver Collection
Throughout my life, the captivating fall scenes of Chadds Ford have continually stirred my creative spirit. It is my sincere wish that these creations strike a chord with you as well. Whether you are looking for the perfect gift for a loved one or are simply searching for a joyful addition to your own jewelry collection, be sure to browse my nature-inspired designs today!