Our Memorial Day Style Guide
Our Memorial Day Style Guide
Memorial Day is time for remembrance and spending time with loved ones. This Memorial Day, embrace your patriotic spirit with stunning jewelry pieces that capture the essence of wild America and elegantly complement your attire for any occasion. Here at Chadds Ford, our collection encapsulates the essence of Memorial Day, infusing it with sophistication and grace. Discover the perfect accessories to elevate your ensemble and pay homage to this meaningful holiday with ideas from our Memorial Day Style Guide below.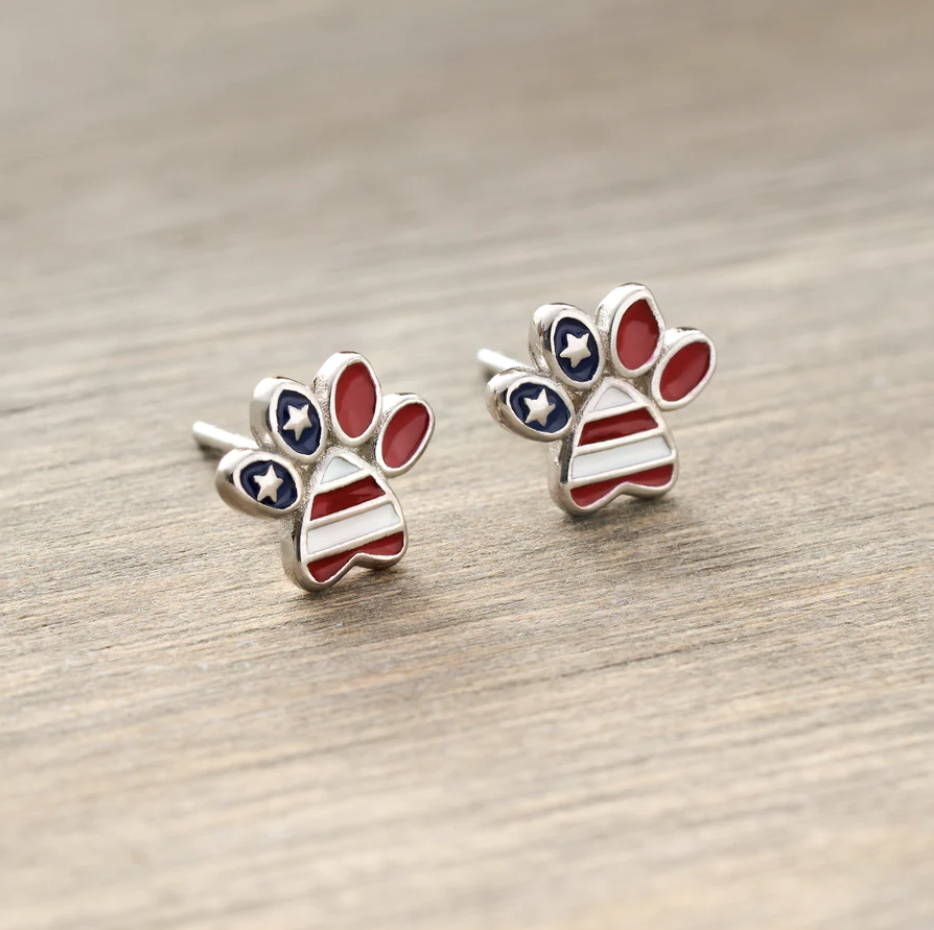 Accentuate your outdoor hiking outfit on Memorial Day with the enchanting allure of nature-inspired jewelry. If you have a special bond with your canine hiking partner, show your patriotic pride with our Sterling Silver American Flag Dog Paw studs. If you are looking for something more laid back, let the delicate charm of leaf-shaped pendants or the whimsical beauty of landscape-inspired charms highlight your connection to the natural world. The earthy tones of natural materials like turquoise in many of our pieces echo the vibrant scenes you'll encounter while hiking, and intricately designed tree branch earrings can bring a touch of rustic elegance to your look.With nature jewelry adorning your ensemble, you effortlessly blend into the majestic surroundings, paying homage to the spirit of Memorial Day amidst the great outdoors.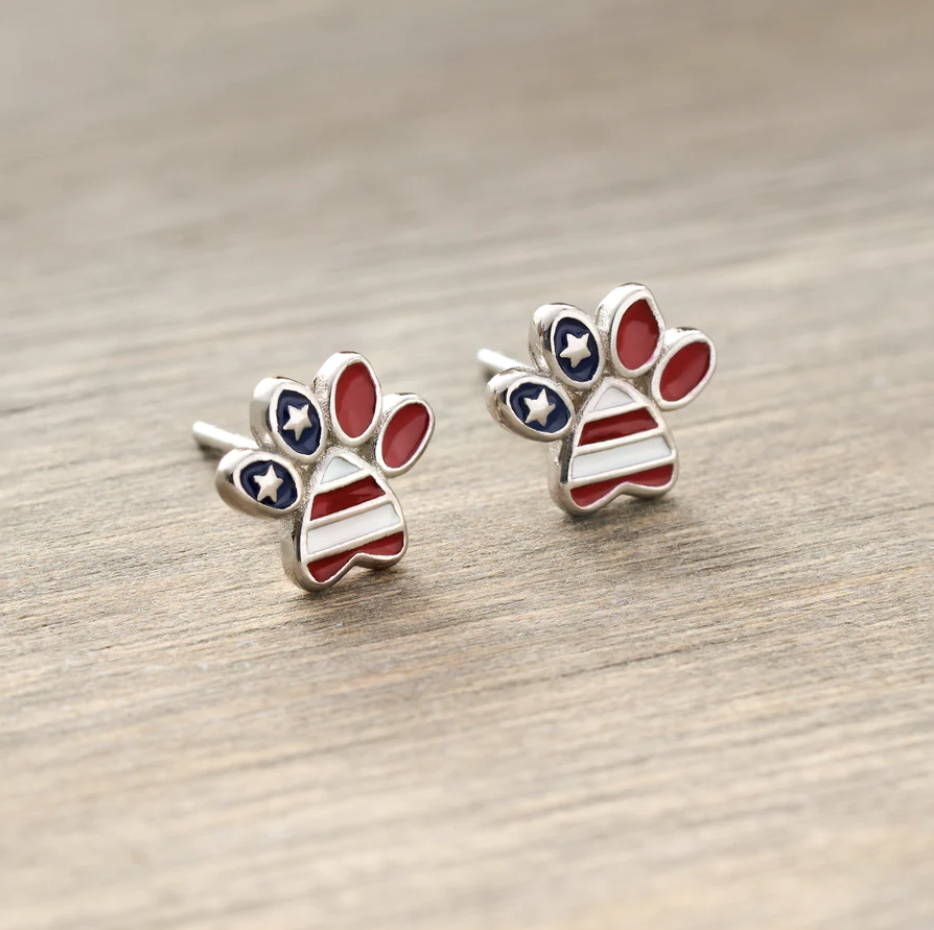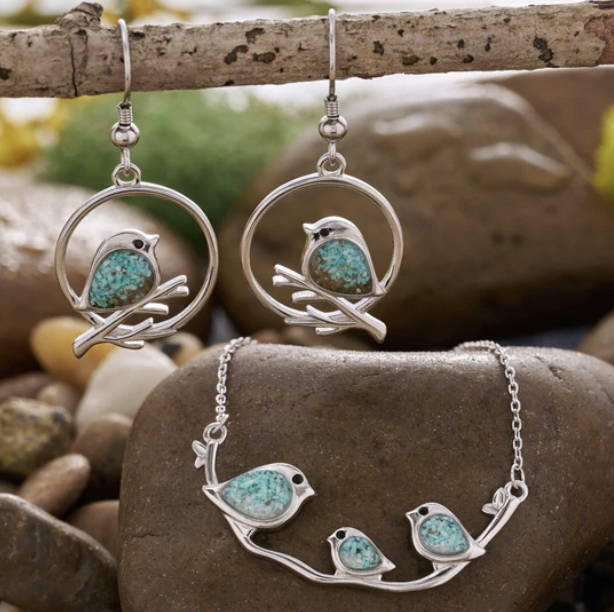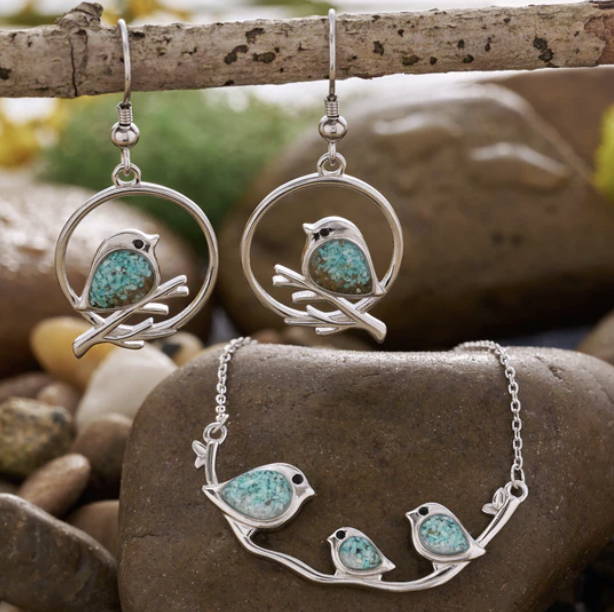 Infuse your Memorial Day barbeque outfit with a touch of nature's splendor through captivating nature-inspired jewelry. Enhance your casual and laid-back style with a necklace adorned with a delicate leaf pendant or a dainty set of bird earrings that exude a playful yet elegant vibe. Opt for our pieces with vibrant accents like turquoise or hand-painted enamel to add a pop of color to your ensemble, or embrace the rustic charm of antique silver accents. Our nature-themed accessories can effortlessly complement your barbeque outfit, reflecting the relaxed ambiance of the occasion while celebrating the beauty of the natural world. Let your jewelry be a conversation starter and a symbol of your appreciation for both the festive spirit of Memorial Day and the wonders of nature.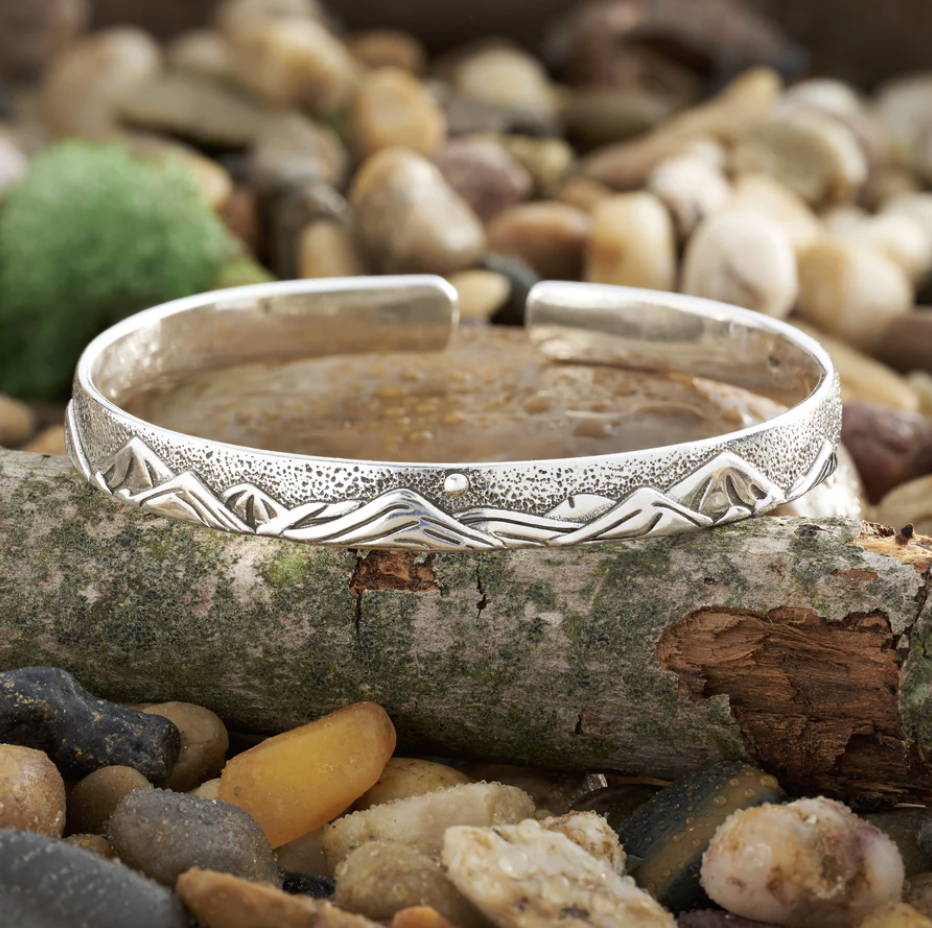 Memorial Day is a wonderful opportunity to put our everyday lives on hold and reconnect with nature. If you are embarking on an adventurous camping trip this holiday, embrace the rustic charm of nature-inspired jewelry that echoes your love of the outdoors. Opt for durable pieces that can withstand the elements, such as an eco-friendly metal bracelet adorned with mountain designs or a set of camping-themed earrings. Forest-inspired pins can also add a touch of whimsy to your camping attire or backpack. Embrace the simplicity of nature while wearing your jewelry by pairing it with casual and comfortable outfits, such as a plaid shirt, jeans, and sturdy boots. Your nature jewelry is certain to become a reflection of your love for the great outdoors as you explore, relax, and create unforgettable memories during your camping adventure.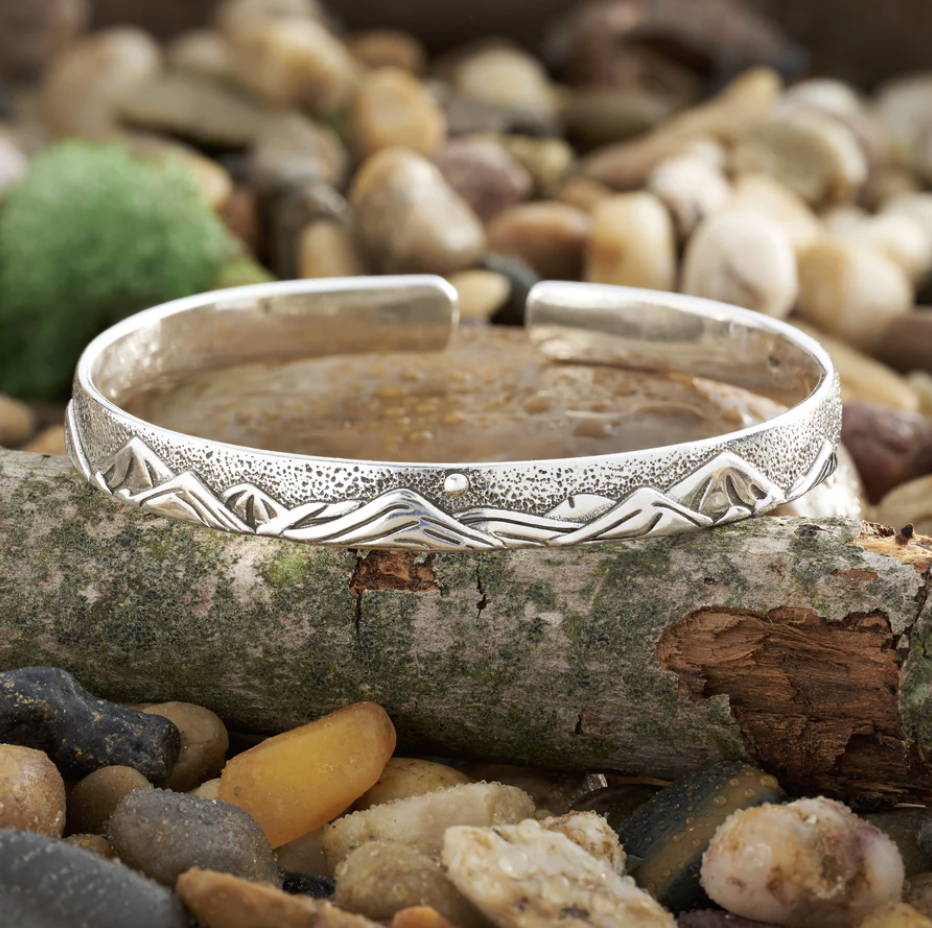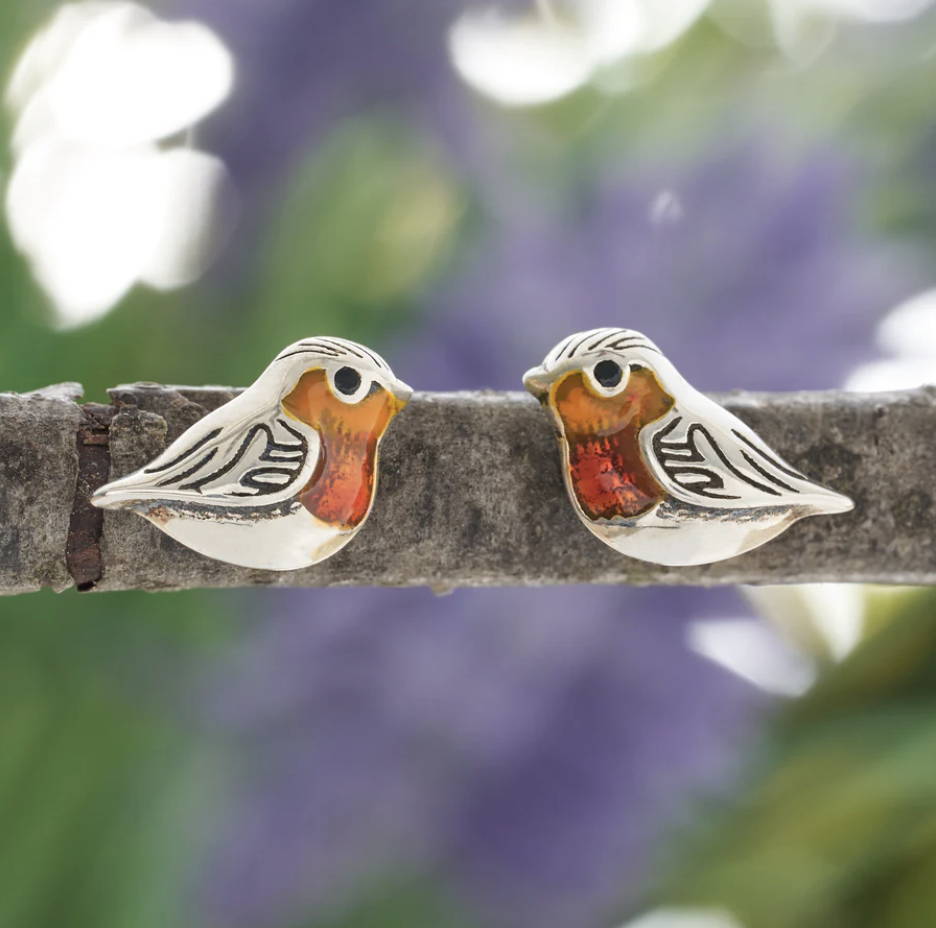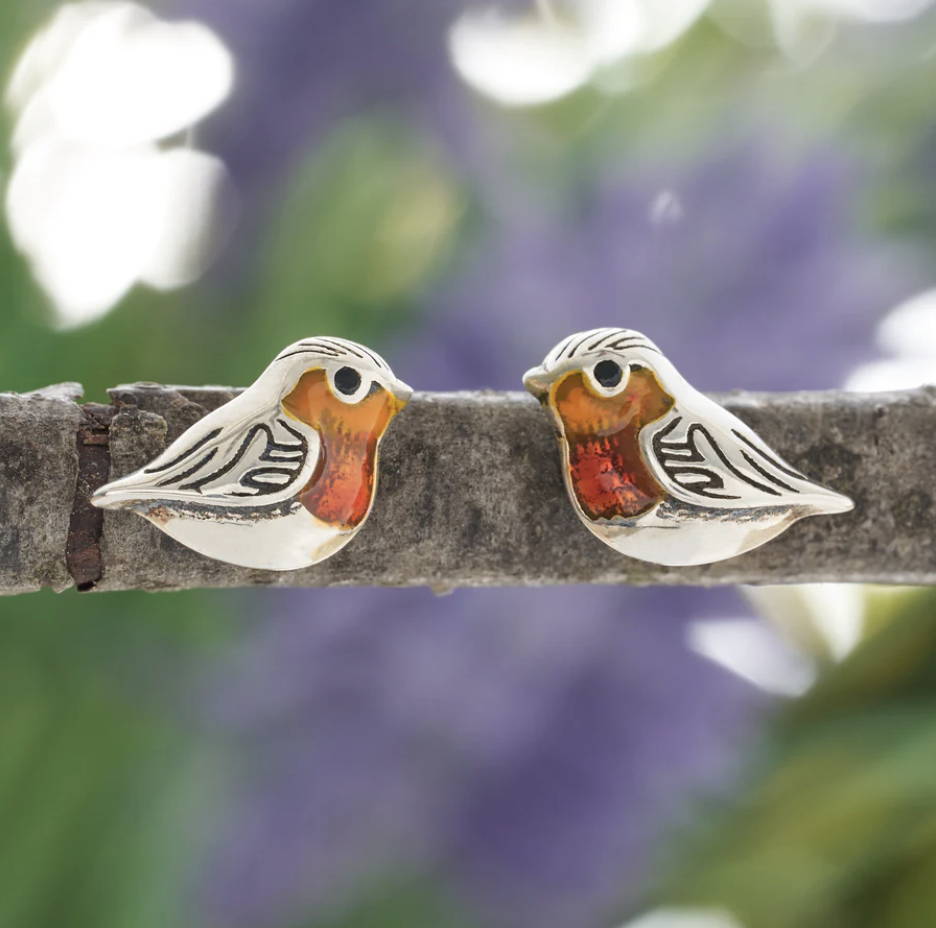 Not every Memorial Day celebration needs to be outdoors. Whether you're staying in for a quiet night with friends and family, or you have decided to host a dinner party, elevate your indoor celebration attire with the timeless beauty of our sterling silver nature jewelry. Embrace the elegance of nature-inspired designs by adorning yourself with delicate leaf-shaped earrings, a playful pair of bird studs, or a stunning tree branch bracelet. The versatility of sterling silver allows these pieces to effortlessly complement a range of outfits, from a casual t-shirt and jeans ensemble to a chic summer dress. The subtle shine and craftsmanship of our sterling silver nature jewelry will both bring a sense of refinement and sophistication to your indoor festivities, reminding you of the serenity and grace of the natural world.
Nature jewelry serves as the perfect complement to Memorial Day celebrations. Whether you're enjoying a garden party, embarking on a hiking trip, relaxing by the beach, or simply savoring the comforts of home, nature jewelry becomes a wearable reminder of the beauty and tranquility that surrounds us. Let one of our special keepsakes be a symbol of remembrance, celebration, and our enduring bond with nature as you honor Memorial Day in style. Shop our collection today!